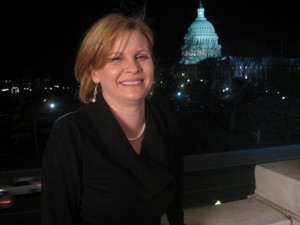 State parent leader, Susan Bruce, will be a featured speaker at "Parents Leading the Way" – the 2010 South Carolina Parent Leadership Conference this weekend at South Carolina State University.
As a parent advocate and a regional education coordinator for PRO*Parents of South Carolina, Susan travels to 17 counties in the state while conducting workshops for parents of students with disabilities.
She has written articles published in The Special Ed Advocate from Wrightslaw, sharing her belief that building collaborative relationships between parents, educators and administrators creates better outcomes for all children.
Susan is the mother of three children with learning disabilities. After spending years researching and learning about IDEA and about her children's disabilities, Susan has spent the last three years applying all she has learned. She's now a "force to be reckoned with" when advocating for children.
Read Susan's success story From Victim to a Mighty Force: The Numbers Do Not Lie
https://www.wrightslaw.com/info/advo.susan.success.htm
Susan also created A Parent's Guide to Response to Intervention (RTI) that highlights important RTI issues parents need to be aware of. https://www.wrightslaw.com/info/rti.parent.guide.htm
February is National Parent Leadership Month in SC, when organizations recognize parents demonstrating leadership and holding leadership roles in their communities, homes and children's schools.
The conference is a joint project of the South Carolina Department of Education, the South Carolina School Improvement Council, Parents Anonymous® of SC, Inc., SC State, ProParents, The Children's Trust of SC, SC Parent Information and Resource Centers, and the state's Parent Teacher Association.