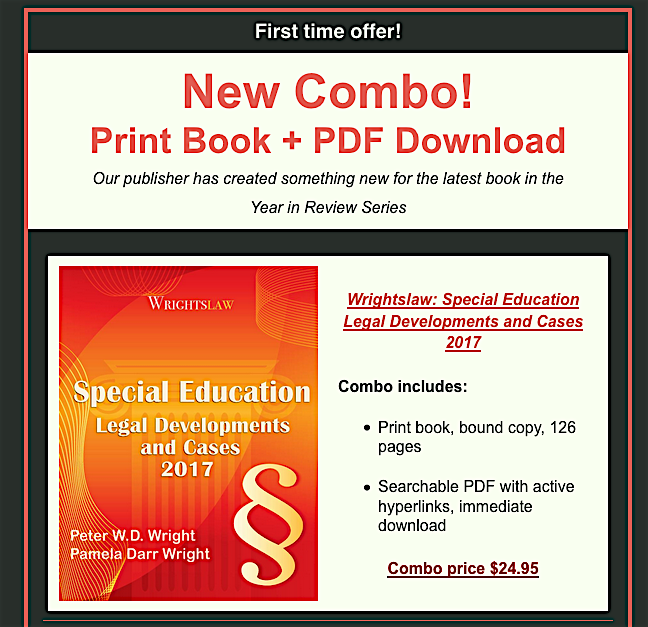 New Combo Offer from Wrightslaw!
Now available as a combo, that includes:
Print book, bound copy, 126 pages
Searchable PDF with active hyperlinks, immediate download
Learn more about Wrightslaw: Special Education Legal Developments and Cases 2017
Combo Price $24.95 – Order now!
This unique book includes:
Comprehensive discussion of all decisions in IDEA cases by U.S. Courts of Appeals in 2017
Four exemplary Cases of the Year  – these are "must reads" for special education attorneys, advocates, and others who are interested in special education law
Two special education cases decided by the Supreme Court in 2017
steps to resolving special education disputes, from requesting a due process hearing through appeals to federal courts
Combo Prices: $24.95 – Order now!
Please share this new combo opportunity with a friend!