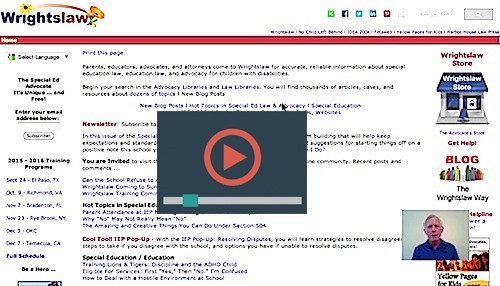 Looking for information on Wrightslaw.com?
Watch the video "Wrightslaw Provides Answers to Your Questions."
You'll find the video at the top of our main Wrightslaw page.
Pete created a five minute overview about how to find:
the statute
cases
pleadings
articles
and more…
In this video, Pete will walk you through how to find information on the Wrightslaw website. Learn how to use the powerful "search box" tool to find caselaw and jury trials. Scroll through the Topics listings, find the Yellow Pages for Kids Directory, and see what's available on the Wrightslaw YouTube Channel.