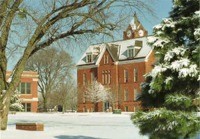 Update: This conference has sold out. Check out the schedule page for all upcoming conferences.
Just a reminder! Seats are filling up fast FILLED!
A FREE Wrightslaw Conference? That's right! Just outside of OKC at the University of Central Oklahoma in Edmond.
Check out all of the training details.
Registration is FREE to parents, family members, and individuals who work with children with disabilities and are residents of Oklahoma.
Out of state registrants are welcome, but will be charged for the cost of the books ($65).
Register Today! In-State Registration Form Out-of State Registration Form
No online registration is available for this conference.
This generous conference is sponsored by The Oklahoma Disability Law Center and Partners in Education Advocacy.
See you in Oklahoma!