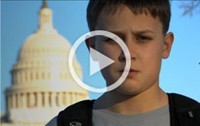 The National Center for Learning Disabilities (NCLD) understands the desire to make ESEA/No Child Left Behind work for schools, teachers and students.
To ensure students with disabilities remain a priority, they have urged Congress to set academic performance targets, graduation goals and a requirement to improve instruction in struggling schools.
NCLD believes these Recommendations must be considered.
Debating ESEA Now: Current Bills Will Harm Students with LD
The House Education and the Workforce Committee passed H.R. 3989 (the Student Success Act) and H.R. 3990 (the Encouraging Innovation and Effective Teachers Act). The debate largely focused on the impact of the bills on how schools would focus on the achievement of students with disabilities and other disadvantaged students.
Ranking Member George Miller (D-CA), the Committee's top Democrat, offered an amendment that would have enacted improvements to address deficiencies with current law, but would have secured strong yet appropriate accountability provisions for all students. NCLD signed with 30 other business, disability and civil rights groups favoring the replacement amendment. The bill is now eligible for consideration by the full House of Representatives which could happen in the next few weeks.
Call to Action from NCLD!  Tell Congress Not to Harm Kids with LD
Here's your message. Contact Congress to voice your concern. Take Action Now!
Stay informed at NCLD – On Capitol Hill