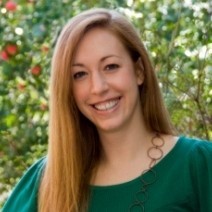 Bellinger Receives Equal Justice Works Fellowship
The Wrightslaw Army at William & Mary School of Law
For Texans with an interest in special ed,  I thought you may want to know that one of our law students, Sarah Bellinger, is headed to the Houston office of Advocacy, Inc.
As background, a  news article on the William & Mary School of Law website explains that:
"Before coming to William & Mary Law School, I worked as a social worker, mainly with victims of domestic violence and rape. As clinical coordinator for Alliance Adolescent and Children's Services in Houston, a child-placement agency for children in foster care and the juvenile justice system, I saw the need for Special Education advocacy, as many of our children had unmet special education needs that crossed over into discipline problems. That experience sparked my passion for Special Education advocacy and inspired me to go to law school. After clerking for Advocacy, Inc., in summer 2008, I knew that this was the direction I wanted to take."
Sarah  graduated from Tulane University, New Orleans, with a bachelor of arts degree magna cum laude in history, and a master's degree in social work. At William & Mary Law School, she serves as Notes Editor of the William and Mary Journal of Women and the Law, has achieved honors in Legal Skills IV, is Co-Chair of the Public Service Fund, and Vice President of the Therapeutic Jurisprudence Society.
Currently, Sarah is enrolled in the Special Education Advocacy and Law course taught by Adjunct Professors Pamela Darr Wright and Peter Wright. The new course and new Special Education Advocacy Clinic are part of the Law School's Parents Engaged for Learning Equality Initiative (PELE).
Being married to an MSW, I can attest that Sarah has the potential to develop into a Texas version of Pam Wright. Sarah is a standout in our class. She is one of our top students, so I want to give you a heads up.
The "Wrightslaw Army"
This is the term created by Jeffrey Breit, the Adjunct law professor who is responsible for bringing Pam and me to the Law School to teach special ed law and help set up their new Special Education Law and Advocacy Clinic. Breit's  mission is to create a "Wrightslaw Army" of attorneys trained by Pete and Pam Wright. Sarah will hit the front lines, armed with knowledge and an array of skills.
To learn more about Sarah Bellinger and the Special Education Law and Advocacy Clinic at  William & Mary Law School, please go to:
http://law.wm.edu/news/stories/2009/bellinger-09-receives-equal-justice-works-fellowship.php