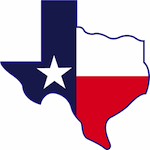 10 Ways You Can Tell it is an IEP meeting in Texas………
(where sped is considered contact sport).
1.  At the annual IEP meeting, both the advocate and special ed director compliment each other on the camouflage color of their iPad.
2.  The LSSP's tatoo that has the letters MDR is bigger than your COPAA tatoo.
3.  You finally corrected the name KOPAA on your website after another Texas advocate mentions an OSEP letter is responsible for taking the K out of quality in the IEP process.
4.  Football pads, hockey face masks, motorcycle helmets, and special ed advocate protective gear for IEP meetings are all now in the same aisle at Walmart.
5.  The special ed director's hairdo was wrecked by a ceiling fan.
6.  In some of the more rural districts, graduation by IEP and high school diploma mean the same thing.
7.  Most of the reading IEPs have a physical prompt.
8.  Advocates have names like specialedmarine, gman, hurricane h, and bulldog d.
9.  The transition plan contains goals for fishing, hunting, and the use of a bottle opener.
10. The amount of Wrightslaw books a Texas advocate owns is measured in weight.
Hat tip, again, to one of our favorite Texas advocates!
You will find more of his humor on The Lighter Side