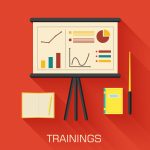 This Wrightslaw Special Education Law and Advocacy Training takes place at the Grand Royale Events Center in Decatur, GA…just outside of Atlanta. The program will be "live" for in-person attendees and also "simulcast" with Zoom video.
Conference fee includes lunch, a Wrightslaw highlighter pen, three Wrightslaw books – Wrightslaw: Special Education Law, 2nd Ed., Wrightslaw: From Emotions to Advocacy, 2nd Ed., and Wrightslaw: All About IEPs provided the morning of the conference and then, within a week after the program, Wrightslaw will email those three books to each attendee in the adobe.pdf format. The three print and pdf books retail for $103.70.
Click here to register online. Deadline to register is March 24, 2021!
Credits: 6.0 CLEs (continuing legal education) credits through the State Bar of Georgia have been approved. 0.6 CEU's (continuing education units) through Delta State University have been approved.
Scholarships: No scholarships are available. ** VIP admission is available to Attorneys with: Parent to Parent of Georgia; Atlanta Legal Aid Society: TeamChild Atlanta; Georgia Legal Services Program; Pro-Bono Project of the State Bar of Georgia; Georgia Advocacy Office; Georgia Legal Services Special Education Clinic; and the Barton Child Law and Policy Center.
For all conference details, please click here!