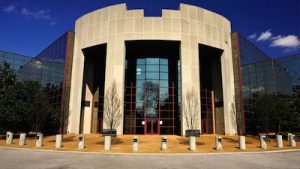 Wrightslaw Special Education Law and Advocacy Conference, a Wrightslaw training program featuring Pete Wright, Esq., is being sponsored by The Autism Resource Foundation.
The program will be held at The Chan Auditorium on the University of Alabama in Huntsville campus.
Conference fee includes lunch and break time refreshments, a Wrightslaw highlighter pen and the three Wrightslaw books which retail for $62.85 – Wrightslaw: Special Education Law, 2nd Edition, Wrightslaw: From Emotions to Advocacy, 2nd Edition, and Wrightslaw: All About IEPs.
For all conference details, please click here!
Click here to register online.
Download the registration form.
Download and share the conference flyer.
See you in Alabama!