I'm hopping mad!  I have 6-year-old twins, one is autistic & verbal, the other bi-polar.  The bus driver uses regular seat belts for them unless (on rare occasions) they act out – with my permission to use the safety harness vests at her discretion.

Now, the bus driver has been chastised by her supervisor and informed that she must use the harnesses every day, no matter what, even when no problems arise.

My children have no physical limitations which would require such harnesses be used for positioning or general safety. The supervisor is using the harnesses as physical restraint for controlling a persons behavior.  Can they legally do this?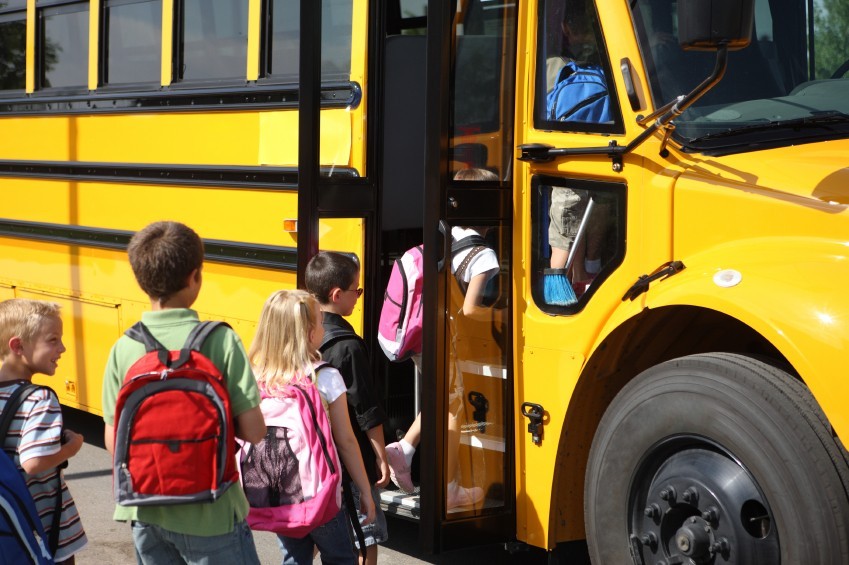 You need to pick your battles. This may be a battle you need to pick. However, you need to be very matter of fact about this issue.  If you come across as "hopping mad," you are likely to lose credibility in the eyes of people who have the power to help.
There is a reason why the supervisor is taking this action now. No one has been injured yet. Is the supervisor afraid that your children will be injured, or that another student will be injured by them? If a student is injured, is the supervisor afraid that you or other parents will sue the school because the children should have been restrained?
What are the criteria for who wears a seat belt v. who wears a harness or a vest? Who makes these decisions?
If you decide to pursue this, you need to gather information and document the facts to build your case.  Be sure you can provide answers to these questions:
Do your children ride a regular yellow school bus with children who do not have disabilities?
Do they ride a specially equipped bus?
What are the vests like?
How do they work?
Do you have a photo of a child wearing a vest?
If this is a harness, how does it work?    ("vest" doesn't sound like a form of restraint)
As a first step, write a letter to the higher ups in your school district. This differs from place to place – special education director, superintendent, school board chair? Request a copy of the written policy about students wearing vests or harnesses on the bus. You specifically want information about:
what circumstances trigger this decision
who makes the decision
how long the harness must be worn if there are no behavior problems
Check information on child passenger safety restraints in school buses at the National Highway Traffic Safety Administration (NHTSA). Find out what NHTSA says about child restraint systems on school buses that have special compatibility requirements and installation as well as personnel training.
Safety vests and/or harnesses generally require special straps that wrap directly on the back of school bus seat.  NHTSA warns that the seat immediately behind should be vacant or the occupant restrained by a safety belt or other CRS.
As you gather information to build your case, remember to keep your emotions under control.
You will also need to keep in mind that administrators usually support their staff, even when their staff show poor judgment. This is easier for them because they have personal relationships with their staff and can make excuses for their inappropriate behavior (this is the same everywhere, not just in schools).
You may recall an incident several years ago that is a good example of how misplaced administrative support can play out. Teachers decide a good learning tool is to tell elementary students that a gunman is on a shooting rampage during a class trip. "Teachers stage fake gunman attack" http://www.nbcnews.com/id/18645623/ns/us_news-life/t/tennessee-teachers-stage-fake-gunman-attack/
Many of these children thought they were about to be killed. Reaction:  "WHAT were they thinking? The assistant principal led this trip? Where do they find these people? Some people will lose their jobs over this."
But, no! What was the principal's response?
Principal … declined to say whether the staff members involved would face disciplinary action, but said the situation "involved poor judgment".
So stay cool, gather information, document the facts, and make calm, clear written requests to the school.