Can special ed students have their math/artwork displayed in the trophy case of a school?

I posted the state standards that went with a math assignment, my name (as instructor), and displayed samples of work from 11 of my students.  Another sped teacher told me to take the work down, I was violating "confidentiality".  If this is a matter of confidentiality, then ALL photos must be removed –  sports, band, any activities – and other school or art work displays.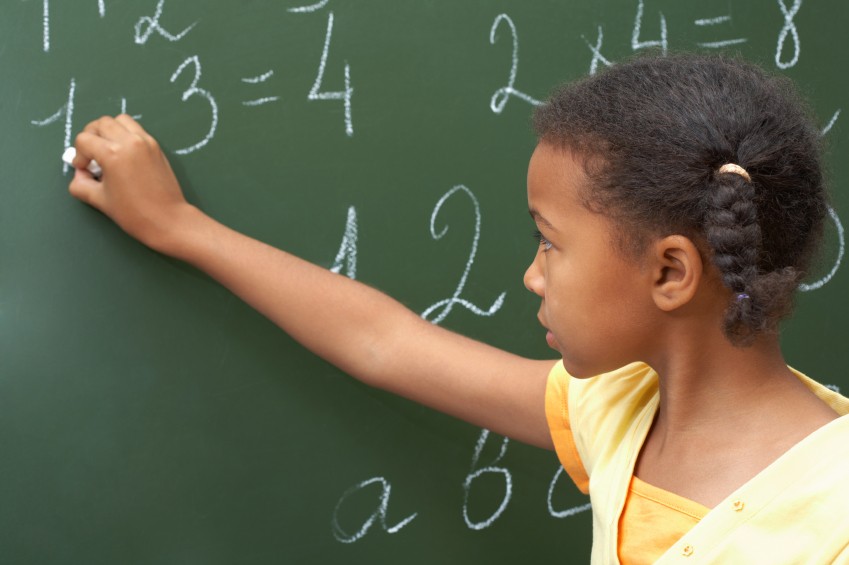 Confidentiality is Not the Issue, Discrimination Is
To not display their work, because they have a disability, opens you and the school system up to a claim of discrimination against a person with a disability.
The awards or work of those "regular ed" students is displayed, but not the work of the "spec ed" students.
Pete says, "Someone needs to acquire some common sense."
Imagine the anger of their parents when they learn that the work of the other students is proudly displayed. The work of their own children is not displayed because their child is viewed as having "a disability."
You are correct.  If your students' work must come down, so must all other students' work, regular and special ed.
At the same time, if a parent does not want their child's work displayed, then you would want to grant their wish.
I suggest an email to the parents that you are planning to post their child's work, but that another staff member expressed concern because the children have a disability and that it might be a violation of confidentiality. If a parent does or does not want their child's work displayed, please contact you and advise of their preference.
For those that go silent, send a second email to confirm receipt of the first.
There is always someone out there who will complain, be it a parent or a fellow educator. Damned if you do and damned if you don't.
However, in my opinion, I think the wrath will come down if their work is not posted.
Taking it even further, with parent's consent, I think they would be proud to even have their child's photo displayed adjacent to the work!
Confidentiality is not the issue.  Discrimination with a potential Section 504 lawsuit and lots of negative press in the local newspaper is the issue.
Pam agrees, "The idea that a teacher cannot display artwork or math assignments by kids with disabilities is absurd and dangerous."
Refusing to display papers / art by students with disabilities, while displaying papers/ art by non-disabled students, is discrimination.
The issue of student confidentiality is overblown and appears to be misunderstood by many educators and administrators. In 2002, in Owasso v. Falvo, the US Supreme Court ruled that students who attend public schools have extremely limited rights to confidentiality. The citation is Owasso Independent School Dist. No. I-011 v. Falvo, 122 S.Ct. 934, 534 U.S. 426.
A federal law, the Family Education Rights and Privacy Act (FERPA), protects education records of all students (with or without disabilities) The purposes of FERPA are twofold: to ensure that parents have access to their children's educational records, and to protect the privacy rights of parents and children by limiting access to these records without parental consent.
FERPA deals with:
access to educational records
parental right to inspect and review records
amendment of records
destruction of records
FERPA applies to all agencies and institutions that receive federal funds, including elementary and secondary schools, colleges, and universities. The statute is in the United States Code at 20 U. S. C. 1232g and 1232h. The regulations are in the Code of Federal Regulations at 34 C.F.R Part 99. Both are included in Wrightslaw: Special Education Law, 2nd Edition. https://www.wrightslaw.com/bks/selaw2/selaw2.htm
You can learn more about confidentiality and privacy here: https://www.wrightslaw.com/info/ferpa.index.htm
Thanks for taking the time to write and allowing us to set the record straight!