Nominations are open for the Smart Kids with Learning Disabilities Youth Achievement Award.
This $1,000 award recognizes the strengths and accomplishments of young people with learning disabilities and ADHD.
It will be given to a student 19 or younger who has demonstrated initiative, talent and determination resulting in a notable accomplishment in any field—including art, music, science, math, athletics or community service.
Winners are nominated by a parent, teacher, mentor, coach, or self. Deadline! Applications must be submitted by February 15, 2011.
The award will be presented at the organization's annual benefit on the evening of Friday, May 13, 2011 at the Stepping Stones Museum in Norwalk, Connecticut.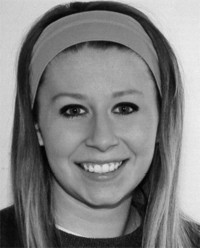 The winner of the 2010 Youth Achievement Award was 16-year-old Melissa Rey of Chesterfield, MO. Melissa  told the audience at the 2010 benefit that dyslexia is her "secret weapon" in overcoming challenges.
Melissa spent three difficult years learning to read, after being diagnosed with dyslexia in first grade. Applying the skills she learned in mastering the task of reading, she won the Discover 3M Young Scientist Challenge and was named America's Top Young Scientist. She has conducted science webinars for middle-school students across the country, and runs a weeklong summer science camp for underprivileged girls in St. Louis.
Do you have a Melissa in your family – or know someone who does?
Learn about this Award and download an application from the Smart Kids with LD website.
Deadline! Applications must be submitted by February 15, 2011.