Life's most persistent and urgent question is, "What are you doing for others?" – Martin Luther King
Millions of children attend under performing schools. Millions of parents struggle to get appropriate educational services for their children.
What can you do to help these parents and children? What can you do to improve the lives and educational outcomes for children in your community?
To boost your creative thought processes, we'll tell you what others are doing…
Loni Allen, an educational advocate from California, began a From Emotions to Advocacy group and has trained hundreds of parents.
Jackie Igafo-Te'o and Deborah Canja from Michigan built a dynamic website that is improving the lives of parents and children in the U.S. and Canada. Check out bridges4kids.org.
Not convinced that a few determined people can make a difference? Still wondering what can one person do?
Mom gathers petitions for school takeover.  CA parents force an overhaul of failing school – using a new state law to force the failing school to be taken over by a charter school operator, the first such move in the country.
If you think that you alone cannot do much to improve your school, you are probably right. You're more likely to get what you want for your child if you work with other parents.
If you are in a school that is not parent-friendly, this is how you might be perceived.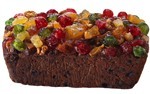 1 person = A fruitcake
2 people = A fruitcake and a friend
3 people = Troublemakers
5 people = "Let's have a meeting"
10 people = "We'd better listen"
25 people = "Our dear friends"
50 people = A powerful organization"
If you collaborate with other parents and organizations, you can make a difference. There is strength and power in numbers.
Source: 12 Things Parents (and Teachers) Need to Know About and Expect From Your Schools – and Yourself.  (Originally from Parent Leadership Associates)