Doing Your Homework:
How Can I Get a Reading Reading Program That Works?
by Suzanne Whitney, Research Editor, Wrightslaw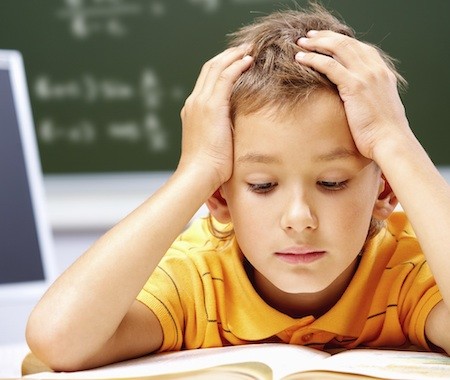 "My son was diagnosed at 4 years old with multiple learning disabilities. He is currently in the 6th grade but reading at a 3rd grade level. At his triennial IEP meeting, I asked for a reading program to help him learn to read.
"The school did some testing and recommended he stay with his classroom SRA reading program where he will continue to receive 1 hour of reading instruction a day with the SRA program together with his class.
"The school monitored his progress with weekly reading fluency tests. He went from 54 words per minute to 71 words per minute in 6 weeks. Is this improvement large enough?

"I have been reading the Information about Reading presented on the Wrightslaw website but did not see the SRA program listed as a good program for intervention. I would like to call an IEP meeting and ask for a better reading program to help my son. What's the best program?
**********
Sue Answers
The Hasbrouck and Tindal oral reading fluency norms rank 71 words per minute as a first grade level.
When teaching a child to read, fluency falls later on the continuum of reading skills. You need to know what his primary reading needs are. It doesn't make sense to focus on fluency if fluency is not one if his primary reading needs.
Get an Evaluation
Look at his evaluations to see what his primary reading needs are. You may need a new evaluation to get accurate information about where he is functioning now, not where he was functioning a year or two ago.
The child's IEP must be based on the child's present levels of academic achievement and functional performance. Is there an evaluation that says your son cannot learn grade level material, "even with the very best instruction"?
Link to the federal special education regulations about IEPs.
Did you find an evaluation that says your son cannot learn grade level material, "even with the very best instruction"?
If there is, who made that determination? Was the person qualified to make this determination? What are the person's qualifications? A Ph.D or Master's degree?
Nothing in your child's current reading instruction will get him to a 12th grade level by the time he graduates.
You need an outside evaluation to determine what your son needs for reading instruction. Find an evaluator in the private sector who has expertise in language learning disabilities and dyslexia. If you don't know where to start, contact the International Dyslexia Association and ask for a list of evaluators. You can also check the listings for your state on the Wrightslaw Yellow Pages for Kids with Disabilities.
Have you signed anything agreeing that your son will be placed in classes that are not designed to teach him grade level material? Find out.
Evaluations, 20 USC Section 1414 (page 92)

Evaluations, Federal Regulations, 34 CFR Section 300.301 (page 240)
Review Your Child's Records
An attorney will want to see you son's complete file. You may as well get copies of all of it now. Read 14 Tips: Reviewing Your Child's Educational Records.
You need to be able to understand everything there is to understand about the existing evaluation and the future evaluation.
Your Required Reading
Read these articles.

Tests and Measurements for the Parent, Educator, Advocate & Attorney
Reading Tests: What They Measure, and Don't Measure
After you read these articles (and you will need to read them more than once), you will have the knowledge to be an educated, informed participant on your child's IEP team. You will also have a current evaluation that you can trust.

Consult with an Attorney About a Unilateral Private School Placement
If there is a private school anywhere near you that will be able to provide what your child needs, consult with an attorney about doing a "unilateral placement".
Do not attempt a unilateral placement without consulting with an attorney.
But if you have a school in mind that would work, and the public school has not done what needs to be done, a unilateral placement may be the perfect solution. An attorney will be able to tell you if this will work for you.
These sites have directories of attorneys who may be able to help.
Council of Parent Attorneys and Advocates (COPAA)
Wrightslaw Yellow Pages for Kids - listings of attorneys by state.
National Disability Rights Network
Good Luck,
Sue
---
Meet Sue Whitney

Sue Whitney of Manchester, New Hampshire, works with families as a special education advocate and is the research editor for Wrightslaw.

In Doing Your Homework, Suzanne Whitney gives savvy advice about reading, research based instruction, and creative strategies for using education standards to advocate for children and to improve public schools.

Her articles have been reprinted by SchwabLearning.org, EducationNews.org, Bridges4Kids.org, The Beacon: Journal of Special Education Law and Practice, the Schafer Autism Report, and have been used in CLE presentations to attorneys.

Sue is the co-author of Wrightslaw: No Child Left Behind (ISBN: 978-1-892320-12-4) that was published by Harbor House Law Press, Inc.

She also served on New Hampshire's Special Education State Advisory Committee on the Education of Students/Children with Disabilities (SAC).

Sue Whitney's bio.

Copyright © 2002-2022 by Suzanne Whitney.
Her articles include:

A Parent's Guide to No Child Left Behind
What Teachers, Principals & School Administrators Need to Know About NCLB
Getting Help for Children with Reading Problems
Research-Based Reading Instruction
Exit Exams Can Be Optional If You Plan Ahead
10 Strategies to Fight Mandatory Retention Policies
Revised: 09/02/20