How Can I Find an Advocate? Attorney?
Educational Consultant?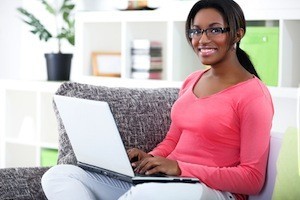 One of the most frequently-asked-questions is "How can I find an advocate / attorney / consultant?" Here are some suggestions about how to find a consultant, advocate or attorney who represents children with disabilities.
1. Visit the Yellow Pages for Kids with Disabilities

We built Yellow Pages for Kids for each state so people can get reliable information and help.

The Yellow Pages for your state has hundreds of resources - parent support and study groups, evaluators, educational consultants, psychologists, tutors, advocates, attorneys, and others who provide services to parents and children. You will also find listings for government programs and grassroots organizations in your state.

2. Ask other parents

Ask other parents for their recommendations - they are often your best source of good advice.
3. Contact your state Parent Training Information Center

To learn about special education training for parents, contact your Parent Training Information (PTI) Center. The Directory of Parent Training Information Centers has contact information for every state. You may want to attend a Wrightslaw legal advocacy training program.
4. Contact a disabilities group or organization that represents you child's interests

You will find a comprehensive directory of disabilities organizations, clearinghouses and information groups on the Yellow Pages for Kids site.

5. Legal and Advocacy Resources

If you have a dispute with the school about your child's special education program, you may decide to consult with an attorney or an advocate who is familiar with special education law.

Contact the Protection & Advocacy organization for your state - they are legal disability rights agencies.

To find an attorney or advocate, check the Directory of Legal and Advocacy Resources, in addition to the attorneys and advocates listed on the Yellow Pages for your state.

You may also contact the Council of Parent Attorneys and Advocates (COPAA) for a referral.

Finding Other Helpers

How Can I Find an Evaluator? Tutor?
If you are looking for an evaluator or academic tutor who is trained in research-based reading programs, read Research-Based Reading Instruction for strategies to find an appropriate person to work with your child.