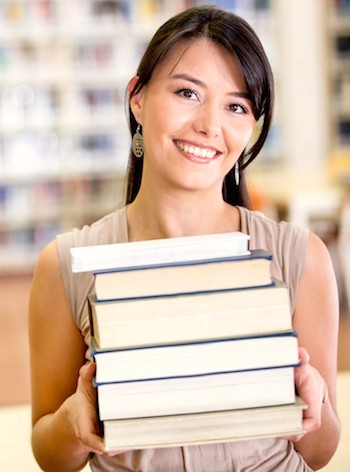 To be effective advocates, parents must learn new skills.

You must learn about your child's disability. You need accurate information about what works- about effective educational practices.

You need to learn about legal rights & responsibilities.

You need to learn how to measure your child's educational progress - so you must learn about tests and measurements.

Since you negotiate with the school on your child's behalf, you must learn to negotiate and persuade.

Wrightslaw Game Plan
Read a "Book a Month"
We suggest that you embark on a program of self-study for one year. Read one new book a month. Select books in areas where you do not have expertise.

Join a parent group or start a FETA Study Group. To find help, check our site Yellow Pages For Kids.
New to all this? Use the Wrightslaw Game Plan to help you get started.

If you follow this Game Plan, you'll have the necessary knowledge and skills be an effective advocate before the year is out.
Wrightslaw Bestseller List
No Parent Left Behind (Susan M. Brefach Ed.D.)
Reading Assessment - Linking Language, Literacy, and Cognition (Melissa Lee Farrall)

Writing Measurable IEP Goals and Objectives (Barbara Bateman and Cynthia Herr)
How Well Does Your IEP Measure Up? Quality Indicators for Effective Service Delivery
(Diane Twachtman-Cullen, Jennifer Twachtman-Reilly, David L., Ed.D. Holmes)
Getting to Yes: Negotiating Agreement Without Giving In (Roger Fisher, William Ury, Bruce Patton)
Learning Outside the Lines: 2 Ivy League Students with LD/ADHD Give You Tools for Academic Success (Mooney,Cole)
Creating a Win-Win I. E. P. for Students With Autism (Beth Fouse)

The Complete IEP Guide: How to Advocate for Your Special Ed Child (Lawrence M. Siegel)
Behavioral Intervention for Young Children With Autism: A Manual for Parents and Professionals (Catherine Maurice, Gina Green, Stephen C. Luce)
Educating Children With Autism
Special Educator's Complete Guide to 109 Diagnostic Tests
(Roger Pierangelo, George Giuliani)