Wrightslaw: All About IEPs
with Pete Wright, Esq. and Ruth Heitin, Ph.D.

Fairfax, VA

Thursday, November 3, 2011

Wrightslaw All About IEPs, a Wrightslaw training program featuring Pete Wright, Esq. and Ruth Heitin, Ph.D. is being sponsored by the Autism Society of Northern Virginia.

The program will be held at: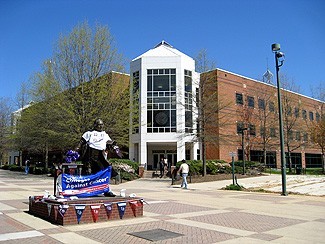 George Mason University
Johnson Center Dewberry Hall
4400 University Drive
Fairfax, VA 22030

(Note: A color pdf map of the campus is at:
http://info.gmu.edu/Maps/FairfaxMap11lttrGridColor.pdf
The Johnson Center is building #28 in grid E4. The Parking Deck, Mason Pond, is building #39 in grid D4. You might want to print the map and take it with you.)


Program Description
This one-day, five hour program about IEPs will focus on:
The IEP statute, Regulations, and Commentary to the regulations
Recent IEP caselaw
Drafting of SMART IEPs
You will learn:
Legislative history and how IEPs have evolved
How to draft IEPs based on the unique needs of a child.
What is and what is not permissible in IEPs.
How to create a teamwork relationship with parents and school staff so that the child benefits.

Wrightslaw programs are designed to meet the needs of parents, educators, health care providers, advocates and attorneys who represent children with disabilities regarding special education. The program is not disability specific.
8:00-9:00
Registration and Continental Breakfast
9:00-10:30

Educational Goals and Objectives Prior to the Education for All Handicapped Children Act of 1975.
IDEA Legislative History relating to IEPs and Management by Objectives (MBO)
20 USC 1414(d) - The IEP statute
34 CFR 300.320 - 328 - The IEP special education regulations.

10:30-10:45
Break
10:45-12:15

The US Dept of Education's "Commentary" about the regulations.

Recent legal cases about IEPs
From the 1983's "A Nation at Risk" to No Child Left Behind's application to IEPs.

12:15-1:00
Lunch
1:00-2:30

Understanding Tests and Measurements, the Bell Curve, Standard Scores, Scale Scores, % ranks, Grade Equivalent, Age Equivalent and their use in drafting SMART IEPs.
SMART IEPs
Specific
Measurable
Action words
Realistic
Time specific

2:30-3:00
Questions and Answers
Registration
Registration Fees

Early Bird
On or Before
October 21, 2011



Individual

$145

$165

Couple

*

$195

$225
*
Couples receive one set of materials.
Click here to register online.
Download the printable registration form.

Wrightslaw programs often fill up early - don't miss out!
Logistics, Directions, Accommodations
Directions
Click here for directions to the venue.
Parking

Parking will cost $12 at the Mason Pond Parking Deck. There is a GMU CUE bus that provides transportation from Vienna Metro (orange line) to Campus. Find out more.
Airports

Dulles International (IAD)
(approximately 9 miles to venue)

Reagan National Airport (DCA)
(approximately 20 miles to venue)

Accommodations
Click here for local accommodations.

We built the Virginia Yellow Pages for Kids with Disabilities so people can get reliable information and support.

The State Yellow Pages has many useful resources - evaluators, educational consultants, academic tutors, support groups, grassroots organizations, advocates, attorneys and others who help parents get services for their children.

If you provide a service, sign up to be listed on the Yellow Pages for Kids with Disabilities - this is a free service from Wrightslaw.
To Wrightslaw Seminars & Training