Print this page
Parents, educators, advocates, and attorneys come to
Wrightslaw
for accurate, reliable information about special education law, education law, and advocacy for children with disabilities.
Begin your search in the
Advocacy Libraries
and
Law Libraries
. You will find thousands of articles, cases, and resources about
dozens of topics
l New Blog Posts
New Blog Posts l Hot Topics in Special Ed Law & Advocacy l Special Education
Law l IDEA 2004 l Books, Training Downloads, DVDs, Websites
Newsletter: Subscribe to the free, weekly Special Ed Advocate.
For the next six issues, Summer School 2015 will provide a self-help study plan that good parent advocates need to have. You'll learn how to plan and prepare to be an effective advocate, and find out where to go to get the information you need.
In this issue of the Special Ed Advocate you'll find Summer School Session 2. You'll find recommended reading selections for every advocate. If you follow the Book a Month Plan, you'll have the necessary knowledge and skills to be an effective advocate before the year is out. The Book a Month Plan!
You are Invited to visit the Wrightslaw Way Blog. Help us create a unique online community. Recent posts and comments ...
Eligible for Services? First "Yes," then "No." I'm Confused
New DOD Special Ed Regs Level the Playing Field for Military Kids
Discontinuing Services? NOT SO FAST!
Hot Topics in Special Education Law & Advocacy
Wrightslaw Advocacy Library
Wrightslaw Law Library
Parents Leading the Way

Cool Tool! IEP Pop-Up - With the IEP Pop-Up: Resolving Disputes, you will learn strategies to resolve disagreements, steps to take if you disagree with the school, and options you have if unable to resolve disputes.
Special Education / Education
Military and Department of Defense Special Education
When Parents and Schools Disagree
Assertiveness and Effective Parent Advocacy
Listen and Watch Pete's video about the case AC v. Shelby County

In April 2013, the US Court of Appeals for the Sixth Circuit issued a decision about retaliation against a child with Type 1 diabetes. The case focused on false allegations of child abuse by the school principal.

Legal Issues & Decisions

Law: Noteworthy Decisions from Courts of Appeals
F. H. v. Memphis City Schools (6th Cir. 2014) - Parent filed suit against school after child was verbally, physically, and sexually abused by his aides at school. School entered into Settlement Agreement with the parent, then refused to honor the Agreement. Court found that Sec. 1983 claims do not require exhaustion under IDEA and that settlement agreement is enforceable in courts.
A.C. v. Shelby County (6th Cir. 2013) - Pro-child 504 retaliation decision in which a principal filed false child abuse allegations against child's parents. For a case of this nature to proceed, there must be a finding that the school district retaliated against the parents for asserting their rights under Section 504. The Sixth Circuit's 29 page opinion does an exceptional job of explaining the basis and criteria needed for a successful Section 504 suit to proceed against a school district. Original decision as issued by the Court is located here. The Wrightslaw reformatted version with highlights is located here.
Law: Individuals with Disabilities Education Act (IDEA 2004)

Model Forms for IEPs, Procedural Safeguards, Prior Written Notice
What You Need to Know About IDEA 2004
Free Flyers, Resources, Pubs
IDEA 2004 Resources

Help for College Students with Disabilities Flyer
Need to find an attorney, advocate, tutor, therapist in your state? Visit the Yellow Pages for Kids with Disabilities
Law School Exam - Give it a try.
Take the Final Exam
that Pete and Pam administered to their students at the William & Mary School of Law. To see one of their students during oral argument in an LRE case,
click here.

2015 Institute of Special Education Law & Advocacy (ISEA) August 2 - 7, 2015.
Registration is open
. Meet faculty and graduates from
ISEA
; review the program agenda.
View the Slideshow - ISEA 2014
. Live Blogging from
ISEA 2013
.
Books, Training Downloads, DVDs & Websites


For a year and a half, Pete and Pam Wright were Adjunct Professors of Law at the William and Mary School of Law where they taught a course about special education law and advocacy and assisted in creating the Law School's Special Education Law Clinic. They are co-founders and faculty at the William and Mary Law School Institute of Special Education Advocacy (ISEA).
They are co-authors of several books published by
Harbor House Law Press
.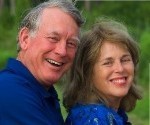 Wrightslaw: Special Education Law, 2nd Edition
(ISBN: 978-1-892320-16-2, 456 pages) available in two formats, as a print publication and as a print and e-book combo.
Wrightslaw: From Emotions to Advocacy, 2nd Edition
(978-1-892320-09-4, 338 pages)
Wrightslaw: No Child Left Behind with Suzanne Whitney
(ISBN: 978-1-892320-12-4) Download Available Only.
Wrightslaw: All About IEPs
(ISBN: 978-1-892320-20-9, 192 pages) by Pete Wright, Pam Wright, and Sue O'Connor.
Wrightslaw: All About Tests and Assessments
(ISBN: 978-1-892320-23-0, 200 pages) by Pete Wright, Pam Wright, and Melissa Farrall.
Surviving Due Process: Stephen Jeffers v. School Board DVD Video
- award-winning documentary, 2 hours.
Wrightslaw Multimedia Training Programs
- Understanding Your Childs Test Scores (1.5 hrs) and Wrightslaw Special Education Law and Advocacy Training (6.5 hrs).
Pete and Pam built several websites to help parents of children with disabilities in their quest for quality special education programs.
Fetaweb.com
, the companion website to
Wrightslaw: From Emotions to Advocacy,
has advocacy information and resources to supplement the FETA book.

IDEA 2004 at Wrightslaw
provides current information about the Individuals with Disabilities Education Act of 2004 (IDEA 2004). Learn about new requirements for IEPs, IEP teams, IEP meetings, eligibility, evaluations, eligibility for specific learning disabilities, child find, reevaluations, parental consent, accommodations, alternate assessments, transition, and more.
No Child Left Behind at Wrightslaw
offers accurate, up-to-date information about the No Child Left Behind Act - research-based instruction, proficiency testing, parent involvement, tutoring and supplemental educational services, highly qualified teachers, and public school choice.
At the
Yellow Pages for Kids with Disabilities
, you'll find listings for educational consultants, advocates, advisors, psychologists, diagnosticians, health care specialists, academic tutors, speech language therapists, and attorneys. You'll also find government programs, grassroots organizations, disability organizations, legal and advocacy resources, special education schools, and parent support groups.
Last revised: 07/21/15