Wrightslaw Special Education Law and Advocacy Conference
with Wayne Steedman, Esq.

Omaha, NE

November 5-6, 2010

Wrightslaw Special Education Law and Advocacy Conference, a Wrightslaw training program featuring Wayne Steedman, is being sponsored by the PTI Nebraska.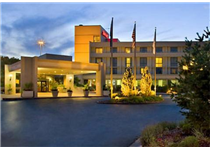 The program will be held at:
Omaha Marriott Regency
10220 Regency Circle
Omaha, NE 68114


Program Description
This Two-day special education law and advocacy programs focus on four areas:
special education law, rights and responsibilities
tests and measurements to measure progress & regression
SMART IEPs
introduction to tactics & strategies for effective advocacy
Wrightslaw programs are designed to meet the needs of parents, educators, health care providers, advocates and attorneys who represent children with disabilities regarding special education. The program is not disability specific.
Agenda

Click here to view the two day agenda.

Registration


Registration Fees

On or Before
October 15, 2010

After
October 15, 2010

Individual

$45

$55

* Couples

$80

$90
* Couples receive one set of books.

Registration fee includes refreshments Friday afternoon and dinner Friday night. A Continental Breakfast and lunch will be served on Saturday. Registrants will also receive two books Wrightslaw: Special Education Law, 2nd Edition and Wrightslaw: From Emotions to Advocacy, 2nd Edition.

Click here to register online.

Download and share the printable registration form.

Credits: .6 CEU (continuing education units) and CLE's (continuing legal education) credits have been approved.

Scholarships: Scholarships may be available through PTI Nebraska, Planning Region Teams and Regional DD Councils. For more information contact the sponsors.

Cancellation Policy: Registration refunds will be made for cancellations 72 hours before the event.

Questions? Contact Glenda Davis or Kim Schafer by telephone 402-346-0525, toll free 800-284-8520 or by fax 402-934-1479
Wrightslaw programs often fill up early - don't miss out!
Logistics, Directions, Accommodations
Directions
Click here for directions to the Omaha Marriott Regency.
Parking

Parking is free.

Airports

Omaha Eppley Airfield
(approximately 12.5 miles to the hotel)

Accommodations

Omaha Marriott Hotel
10220 Regency Circle
Omaha, NE 68114
402-399-9000

Special conference rate of $99 per night plus tax. Reservations need to be made on or before October 22, 2010. Mention PTI Nebraska Law Conference when making your reservations.
Click here for local accommodations.

We built the Nebraska Yellow Pages for Kids with Disabilities so people can get reliable information and support.

The State Yellow Pages has many useful resources - evaluators, educational consultants, academic tutors, support groups, grassroots organizations, advocates, attorneys and others who help parents get services for their children.

If you provide a service, sign up to be listed on the Yellow Pages for Kids with Disabilities - this is a free service from Wrightslaw.
To Wrightslaw Seminars & Training