Special Education Law and Advocacy Conference
with Peter Wright, Esq. and Pamela Darr Wright
Vienna, Virginia, October 25, 2007

Wrightslaw Special Education and Advocacy Conference, a Wrightslaw training program with Pete Wright and Pam Wright, is being brought to you by the Autism Society of America, Northern Virginia Chapter.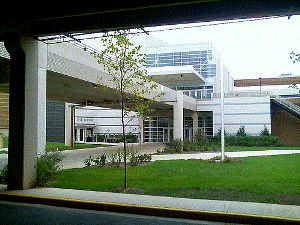 The program will be held at:
McLean Bible Church
8925 Leesburg Pike
Vienna, VA 22182
Program Description
One-day special education law and advocacy programs focus on four areas:
special education law, rights and responsibilities
tests and measurements to measure progress & regression
SMART IEPs
introduction to tactics & strategies for effective advocacy
Wrightslaw programs are designed to meet the needs of parents, educators, health care providers, advocates and attorneys who represent children with disabilities regarding special education. The program is not disability specific.
Agenda
8:30-9:00
Registration
9:00-10:30

Introductions & Review Agenda

Overview: Individuals with Disabilities Education Act (IDEA 2004)
Findings and Purposes
Definitions
"Catchall Statute" - Least Restrictive Environment (LRE)
10-day Notice, State Assessments, Accommodations

10:30-10:45
Break
10:45-12:00

IDEA 2004 (cont'd)

Evaluations
Individualized Educational Programs (IEPs)
Procedural Safeguards
Tests & Measurements & the Bell Curve

12:00-1:00
Boxed Lunch
1:00-2:30

Review

Section 504
No Child Left Behind Act
Tests & Measurements & the Bell Curve (review)
SMART IEPs
Advocacy Strategies - Rule of Adverse Assumptions & Crisis Management

2:30-2:45

Break

2:45-4:00

Advocacy Strategies (cont'd)

Conflict
Obstacles to Effective Advocacy
Negotiating
Organizing the File
Comprehensive Psychoeducational Evaluation
Letters & Paper Trails
School Meetings: Preparation & Survival Strategies

4:00-4:30
Questions and Answers
Your registration includes boxed lunch, along with Wrightslaw: Special Education Law, 2nd Edition and Wrightslaw: From Emotions to Advocacy, 2nd Edition ($50.00 combined retail value).

| | |
| --- | --- |
| Registration Fees | |
| Parents/Advocates | $95 |
| Couple* | $125 |
| Professional | $110 |
| Student | $50 |
* Couples receive one set of books.
Other Info: 6 Continuing Legal Education (CLE) credits and .6 Continuing Education Units (CEU) have been approved for this conference.
Questions? Contact Christine Hoch at 703-495-8444 or email executivedirector@asanv.org.
Wrightslaw programs often fill up early - don't miss out! Register today!
Logistics, Directions, Accommodations
Directions
McLean Bible Church, 8925 Leesburg Pike, Vienna, VA 22182
From the Beltway (I-495): Take Exit 47A, Route 7 West towards Tysons Corner. After you cross the Dulles Toll Road (267), look for McLean Bible Church on the left. Proceed about 6/10 mile and turn left at the traffic light (Lewinsville Road) into the MBC parking lot.
From the West: Take Leesburg Pike (Rt. 7) to Lewinsville Road & turn right at the light.
From the Dulles Toll Road: Take the Leesburg Pike exit West (Exit 16) & go towards Leesburg. MBC is on the left at the light at Lewinsville Road.
Click here for directions from MapQuest.
Parking
Parking is available for free at the church.
Airports
The airport is approximately 12 miles from the conference site.
Restaurants
There is a cafeteria located inside of the church.
Accommodations
The following hotels are nearby the conference location:
We built the Virginia Yellow Pages for Kids with Disabilities so people can get reliable information and support.

The State Yellow Pages has many useful resources - evaluators, educational consultants, academic tutors, support groups, grassroots organizations, advocates, attorneys and others who help parents get services for their children.

If you provide a service, sign up to be listed on the Yellow Pages for Kids with Disabilities - this is a free service from Wrightslaw.
To Wrightslaw Seminars & Training