Advocacy Seminar Takes Cruise
Special education activists to focus on law, rights
by Shawna S. Kelsch
Florida Today
Husband and wife special education advocates Pete and Pam Wright will conduct a full day legal and advocacy training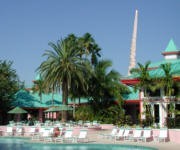 seminar Wednesday at the Radisson Resort & Conference Center in Port Canaveral.
The working seminar, which has been approved for seven continuing legal education (CLE) credits, will focus on four areas: special education law, rights and responsibilities, tests and measurements to measure progress and regression and tactics and strategies for effective advocacy.

For information about future special education advocacy training seminars, including one free to Florida residents in February, please check the conference page at www.wrightslaw.com.
The couple, considered experts in their field, has authored two books: Wrightslaw: Special Education Law and Wrightslaw: From Emotions to Advocacy, The Special Education Survival Guide. Both are reference guides for educators, attorneys, parents and advocates about special education legal rights and responsibilities.
Pete Wright, an attorney who specializes in special education law and advocacy, suffered from learning disabilities. His work focuses on helping parents understand how to secure services for their learning disabled children through the Individual with Disabilities Education Act of 1975.
"The first half of the seminar will help de-mystify special education law for parents and advocates," he said, "so a parent without any legal experience can read a statute and understand how it applies to their child."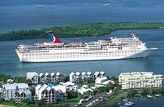 On Thursday, the Wrights will lead a three-day special education advocacy cruise to the Bahamas aboard Carnival Cruise Lines' "Fantasy."

The cruise, which departs from Port Canaveral, will feature speaker's forums and sessions on advocacy, negotiation and understanding the issues.
Wright said the cruise will offer attendees the chance to bond and connect.
"On our first cruise last year, many people formed lasting friendships with others who had experienced similar struggles and experiences in trying to secure services for their children."