Print this page
Special Education Advocacy Summit (SEAS)
St. Mary's University School of Law, San Antonio, TX
February 2 - February 5, 2023

Registration Closed

The St. Mary's University School of Law is presenting the Special Education Advocacy Summit (SEAS), a two and one-half day training program hosted by the Center for Legal and Social Justice and co-sponsored by Wrightslaw and the CMK Law Firm.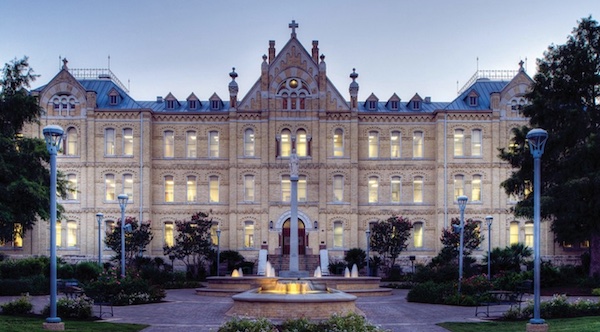 St Mary's University School of Law, San Antonio, Texas

The purpose of the Special Education Advocacy Summit (SEAS) is to provide training in special education law and advocacy for experienced advocates, law students, new attorneys, and attorneys who are new to special education law.

The program will include sessions on applicable laws, ethics, best practices in advocacy, strategies in working with parents and schools, and dispute resolution procedures, taught by national leaders in the field.

The Summit will begin with Orientation and Registration on Thursday evening, February 2, 2023. Sessions will end on Sunday afternoon, February 5, 2023.

Agenda

Topics include:
History and Applicable Laws
Ethics in Special Education Advocacy (CLE credit)
Caselaw Review
Understanding Evaluations, Tests and Measurements
Individualized Education Programs (IEPs)
Section 504
Eligibility
Behavioral Issues at School
Discipline
Juvenile Justice
Dispute Resolution and State Complaints
Preparing a Case for Trial/Due Process
Using Evaluations, Tests and Measurements as Evidence
Evidence Strategies
Legal Claims and Remedies
Creating Systemic Change in Your State
Transition
Advocating for Children who are Homeless, Twice-Exceptional, Dyslexic
Registration Fees

Standard

Advocates, Educators/Advocates, Non-Attorneys, Law Students (non-credit)

$750

Attorneys (CLE credit is anticipated)

$900

10% Discount for 2 or more individuals same office
Note: Two or more advocates or attorneys from the same organization/office will receive a 10% discount on each registration.
As a rule, educational and training expenses are tax deductible. Check with your accountant about deducting educational expenses that may include books and continuing education fees.

Materials - All registrants will receive new copies of Wrightslaw: Special Education Law, 2nd Edition, Wrightslaw: From Emotions to Advocacy, 2nd Edition, Wrightslaw: All About IEPs, Wrightslaw: All About Tests and Assessments, 2nd Edition, Special Education: Plain and Simple and Special Education, the Commentary: Definitions, Clarifications, and Purposes. In addition, many sessions will include handouts.

Certificate: Attendees will receive a Certificate of Completion of the Special Education Advocacy Summit.

Scholarship Information: Two scholarships are available for qualified registrants. The Kayla Bower Memorial Scholarship for an advocate and the Cuddy Law Firm Scholarship for a new attorney or law student.

Some state Planning Councils or Developmental Disabilities Councils offer scholarships or funds for participation in conferences and short-term educational programs for advocates in the field of developmental disabilities. You may want to investigate funding available in your state. One such resource is the National Association of Councils on Developmental Disabilities.

Application Process

Attendees will be selected via an application process. Applications will be reviewed on a bi-weekly rolling basis until the class is full. Early applications are recommended as the class size is limited.

The application form includes all registration details, costs, applicant questionnaire, and required pre-conference assignments. Click here to download the application form. Registration closed!

All registrants must go through the application process. If accepted, participants agree to complete all pre-conference assigned reading and course work, attend and participate in all sessions, and complete all homework and class assignments.

Note: SEAS is looking for advocates with experience independent of employment in a school district, as we expect that our graduates assist parents in advocating for children within the community.

Application Deadline - The deadline for applications has been EXTENDED to January 15, 2023. Registration closed!
Click here to pay registration fee online - NOTE: Your application must be submitted before completing the online payment option.

Educator Interest: If you currently work for a school district, we recommend that you wait to apply until you no longer work for a school district and have gained significant experience advocating for children in your community.

If there is sufficient interest, SEAS will consider adding a preconference day focused on advocacy skills for educators. If you are interested in this training, please complete this Educator Interest Form so we can stay in touch.

Accommodations - A block of rooms is reserved for SEAS attendees at the Drury Inn and Suites. The hotel is 20 minutes from the conference site at St. Mary's University School of Law and 20 minutes from the San Antonio airport. The group room rate (before taxes and fees) is $117.00 per night and includes complimentary hot breakfasts and complimentary evening drinks and snacks. Registrations must be received by the hotel on or before January 13, 2023. Make reservations online or call 1-800-325-0720 and use group number 10045993 to secure the special rate. Click here for additional details on your stay.

Registration for Law Students- Students in St. Mary's University School of Law who are interested in participating in the Summit should talk with the Associate Dean for Academic Affairs before applying.
Non-Saint Mary's University School of Law students must contact the Admissions Office by email at lawadmissions |at| stmarytx.edu.

Credits: Continuing Legal Education (CLE) credits, including ethics, are anticipated for this conference.

Questions? Email seasquestions |at| gmail.com or call 210-920-5824.

Go back to Wrightslaw Seminars & Training

Created: 9/23/2022
Revised: 12/30/22

To Top