Wrightslaw Special Education Law and Advocacy Conference
with Pete Wright, Esq.
Savannah, GA
Thursday, March 17, 2022
Wrightslaw Special Education Law and Advocacy Conference, a Wrightslaw training program featuring Pete Wright, Esq., is being sponsored by A. Kelly Neal, Esq. and a fundraiser event for the benefit of Georgia Legal Services Program.

The program will be held at: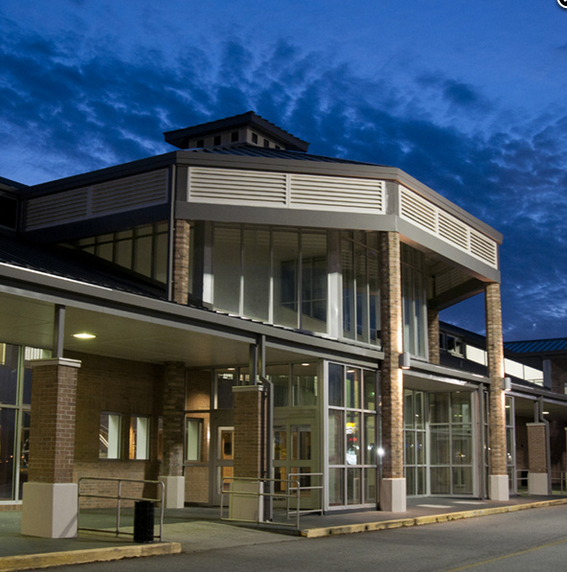 The Armstrong Center Auditorium
Georgia Southern University
13040 Abercorn Street
Savannah, GA 31419
Program Description
One-day special education law and advocacy programs focus on four areas:
special education law, rights and responsibilities
tests and measurements to measure progress & regression
SMART IEPs
introduction to tactics & strategies for effective advocacy
Wrightslaw programs are designed to meet the needs of parents, educators, health care providers, advocates and attorneys who represent children with disabilities regarding special education. The program is not disability specific.

Agenda
8:00-9:00
Registration
9:00-10:15

IDEA History, Book Overview
Section 1400 Findings, Purpose
Section 1401 Definitions: Disability, Special Education, Related Services, LD, etc.
Ethics: GA Rule 1.2 v 1.4: Client is child or parent? Independence from

10:15-10:30

Review of "A Lawyer's Creed and the Aspirational Statement on Professionalism"

10:30-10:45
Break
10:45-12:00

Section 1412 ESY, Child Find, LRE, Private Placements
Understanding Tests and Measurements and the Bell Curve, Standard Scores, Scale Scores, % ranks, Grade Equivalent, Age Equivalent, Determining progress v. regression using Bar Graphs

12:00-1:00
Lunch
1:00-2:30

Section 1414 Evaluations and IEPs
Section 1415 Due Process, Rules of Procedure, Discipline
Ethics: GA Rules 3.1-3.4: Meritorious claims, expediting litigation resolution, candor and fairness toward the ALJ, opposing party and counsel.
Section 504, ADA, FERPA, ESSA, OCR, USDOJ
Episodic Conditions, Allergies, Epilepsy, etc.
Recent Cases + OCR and USDOJ
Common Issues: Developing the Master Plan, Knowing the Rules of the Game, Recognozing and Avoiding the Fatal Obstacles, Crisis, Emergency, Help and the Organization of the Child's File

2:30-2:45

Break

2:45-3:45

Tactics and Strategies

Rule of Adverse Assumptions
Private Evaluations
Paper Trails
The Letter to the Stranger
5W's + H + E
Preparation for Meetings
Meeting Strategies

3:45-4:00
Professionalism: Avoid frivolous claims, reduce emotional responses, increase civility, avoid delays and seek agreements on procedural issues.
4:00-4:30
Questions and Answers
Registration
| | |
| --- | --- |
| Registration Fee | Regular |
| Individual | $195 |
| Professional | $250 |
The conference fee includes lunch, a Wrightslaw highlighter pen, three Wrightslaw books - Wrightslaw: Special Education Law, 2nd Ed., Wrightslaw: From Emotions to Advocacy, 2nd Ed., and Wrightslaw: All About IEPs provided on the morning of the conference. At the conclusion of the program, Wrightslaw will provide each attendee with the three books as PDF E-books. These three print and pdf books retail for $103.70.

Click here to register online.

Download the flyer/registration form.

Credits: 6.0 CLEs (continuing legal education) (includes 0.5 Ethics and 0.5 Professionalism) through the State Bar of Georgia have been approved, course # 299884. 25% off for attorneys who completes the GLSP Volunteer Pledge Form. 0.6 CEU's (continuing education units) through Georgia Southern University have been approved.

Group Seating: Reserved preferential seating for groups is provided upon request by email. Provide the groups name and number of members in the group.

Special Needs Accomodations: Email akellyneal777 |at| gmail.com no later than March 7, 2022.

Questions? Contact A. Kelly Neal, Esq. by email at akellyneal777 |at| gmail.com or (new #) call/text (478) 731-6779.


Logistics, Directions and Accommodations
Directions

Click here for a map and directions to The Armstrong Center. As you drive East on Abercorn Street, go past Walmart, cross Apache Ave, and you will see the parking lot and Center on your right. Once inside, the Auditorium is in front of you on the ground floor.



Parking

The Armstrong Center has free parking.
Airports

Savannah Hilton International Airport
(approximately 19 miles to venue)

Hotel Accommotations

Click here for a list of local hotels.
To Top

To Wrightslaw Seminars & Training
Yellow Pages for Kids with Disabilities
We built the Yellow Pages for Kids with Disabilities so people can get reliable information and support.

The Georgia Yellow Pages has many useful resources - evaluators, educational consultants, academic tutors, support groups, grassroots organizations, advocates, attorneys and others who help parents get services for their children.

If you provide a service, sign up to be listed on the Yellow Pages for Kids with Disabilities - this is a free service from Wrightslaw.
To Wrightslaw Seminars & Training