Wrightslaw Special Education Law and Advocacy Conference
with Pete Wright, Esq.

Rye Brook, NY
(Greater NYC Metropolitan Area)


Monday, February 29, 2016


Note: Pete will discuss the two NYC DOE February 8 and February 11 Federal Court decisions in
W.W. v. NYC DOE and N.K. v. NYC DOE.
Also a look at the 2nd Circuit's January 20 decision in T.K. v. NYC DOE.

Print this Page

Wrightslaw Special Education Law and Advocacy Conference, a Wrightslaw training program featuring Pete Wright, Esq., is being sponsored by On With Learning, LLC.

The program will be held at: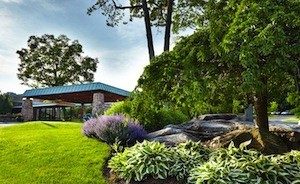 Hilton Westchester
699 Westchester Ave.
Rye Brook, NY 10573


Program Description

One-day special education law and advocacy programs focus on four areas:

special education law, rights and responsibilities
tests and measurements to measure progress & regression
SMART IEPs
introduction to tactics & strategies for effective advocacy

Wrightslaw programs are designed to meet the needs of parents, educators, health care providers, advocates and attorneys who represent children with disabilities regarding special education. The program is not disability specific.

8:00-9:00
Registration and Exhibits
9:00-10:30

Introductions

IDEA History, Book Overview, US Supreme Ct Cases
Section 1400 Findings, Purpose
Section 1401 Definitions: Disability, Special Education, Related Services, LD, etc.

10:30-10:45
Break and Exhibits
10:45-12:00

Section 1412 Extended School Year, Child Find, Least Restrictive, Private Placements
Understanding Tests and Measurements, and the Bell Curve, Standard Scores, Scale Scores, % ranks, Grade Equivalent, Age Equivalent, Determining progress v. regression using Bar Graphs

12:00-1:00
Lunch and Exhibits
1:00-2:30

Section 1414 Evaluations and IEPs

Section 1415 Due Process, Rules of Procedure, Discipline
Section 504, ADA, FERPA, ESSA
Charter Schools, Food Allergies, Anaphylaxis, Epi-Pens
Recent Cases - IDEA, 504 and ADA
USDOJ cases and OCR rulings
Legal, systemic and "school culture" obstacles to compliance with IDEA-04
Litigation: Special Ed Caselaw

The Parent as the Special Ed Manager and Expert

Developing the Master Plan
Knowing the Rules of the Game
Recognizing and Avoiding the Fatal Obstacles
How to Deal with Conflict, a Healthy and Normal event
Crisis, Emergency, Help
Organization of the Child's File
SMART IEPs

2:30-2:45
Break and Exhibits
2:45-4:00

Tactics and Strategies
Rule of Adverse Assumptions
Private Evaluations
Paper Trails
The Letter to the Stranger
5 Ws + H + E
Preparation for Meetings
Meeting Strategies

4:00-4:30
Questions and Answers

Registration

Conference fee includes Continental Breakfast, morning refreshments, coffee and tea, beverages through the day and a deluxe boxed lunch. Conference bag and guidebook are included along with a Wrightslaw highlighter pen and the four Wrightslaw books which retail for $77.80 - Wrightslaw: Special Education Law, 2nd Edition, Wrightslaw: From Emotions to Advocacy, 2nd Edition, Wrightslaw: All About IEPs and Wrightslaw: All About Tests and Assessments.

Click here to register online.

Download the registration form!

Download the conference flyer!

Financial Aid Application: Resources are limited and your needs will be evaluated on a first come, first serve basis. The deadline has been extended to February 6, 2016. Click here to download the application.

Credits: 7.0 CLEs (continuing legal education) credits and 0.6 CEUs (continuing education units) have been approved for this conference. CEU's are provided by the University of Missouri-Kansas City School of Education. They provide both graduate credit for practicing teachers and CEU's for a variety of professionals who need to document their professional development hours. There is a $24 fee associated for both.

Exhibitors: Special Needs Exhibitors will be available during registration, breaks and lunch.

Questions? Contact wrightslawconference | at |onwithlearning.com or by telephone 914-582-4248.


Wrightslaw programs often fill up early - don't miss out!
Logistics, Directions and Accommodations
Directions

Click here for directions to the Hilton Westchester.
Parking

Parking is free.
Airports

Westchester County Airport (HPN)
(approximately 8 miles to venue)

La Guardia Airport (LGA)
(approximately 22 miles to venue)

John F. Kennedy International Airport (JFK)
(approximately 29 miles to venue)

Newark Liberty International Airport (EWR)
(approximately 44 miles to venue)

Accommodations

The sponsors have secured a special room rate of $129 per night (February 27th through 29th) with the Hilton Westchester. Register by January 29, 2016 to receive the reduced rate. If registering by telephone dial 914-939-6300 and mention On With Learning to receive the discount. Reserve your room now online!


We built the New York Yellow Pages for Kids with Disabilities so people can get reliable information and support.

The State Yellow Pages has many useful resources - evaluators, educational consultants, academic tutors, support groups, grassroots organizations, advocates, attorneys and others who help parents get services for their children.

If you provide a service, sign up to be listed on the Yellow Pages for Kids with Disabilities - this is a free service from Wrightslaw.



To Wrightslaw Seminars & Training