Wrightslaw Special Education Law and Advocacy Conference
with Pete Wright, Esq.

Warwick, RI
Tuesday, March 24, 2015


3/23 6:00 pm - 2 slots left - online registration closed, call Pam O'Brien at (401) 602-0560 to register.


Print this Page

Wrightslaw Special Education Law and Advocacy Conference, a Wrightslaw training program featuring Pete Wright, Esq., is being sponsored by Parent Support Network of Rhode Island.

The program will be held at: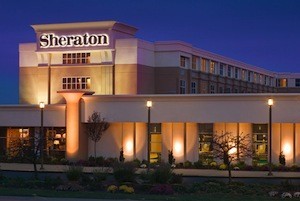 Providence Sheraton Airport Hotel
Conference Center
1850 Post Road
Warwick, RI 02886

Program Description

One-day special education law and advocacy programs focus on four areas:

special education law, rights and responsibilities
tests and measurements to measure progress & regression
SMART IEPs
introduction to tactics & strategies for effective advocacy

Wrightslaw programs are designed to meet the needs of parents, educators, health care providers, advocates and attorneys who represent children with disabilities regarding special education. The program is not disability specific.

8:00-9:00
Registration and Continental Breakfast
9:00-10:30

Introductions

IDEA History, Book Overview, US Supreme Ct Cases
Section 1400 Findings, Purpose
Section 1401 Definitions: Disability, Special Education, Related Services, LD, etc.

10:30-10:45
Break
10:45-12:00

Section 1412 Extended School Year, Child Find, Least Restrictive, Private Placements
Understanding Tests and Measurements, and the Bell Curve, Standard Scores, Scale Scores, % ranks, Grade Equivalent, Age Equivalent, Determining progress v. regression using Bar Graphs

12:00-1:00
Lunch
1:00-2:30

Section 1414 Evaluations and IEPs
S.M.A.R.T. IEPs

Section 1415 Due Process, Rules of Procedure, Discipline
Section 504, ADA, FERPA, NLCB
Charter Schools, Food Allergies, Anaphylaxis, Epi-Pens
Recent Cases - IDEA, 504 and ADA
USDOJ cases and OCR rulings
Legal, systemic and "school culture" obstacles to compliance with IDEA-04
Litigation: Special Ed Caselaw

The Parent as the Special Ed Manager and Expert

Developing the Master Plan
Knowing the Rules of the Game
Recognizing and Avoiding the Fatal Obstacles
How to Deal with Conflict, a Healthy and Normal event
Crisis, Emergency, Help
Organization of the Child's File

2:30-2:45
Break
2:45-4:00

Tactics and Strategies
Rule of Adverse Assumptions
Private Evaluations
Paper Trails
The Letter to the Stranger
5 Ws + H + E
Preparation for Meetings
Meeting Strategies

4:00-4:30
Questions and Answers

Registration

| | |
| --- | --- |
| Registration Fee | Regular |
| Parent | $150 |
| Professional | $200 |
| Team Discount | $600 - Purchase 3 registrations and 4th registration is free! |
Conference fee includes Continental Breakfast, lunch, snacks, a deluxe Wrightslaw highlighter pen and the four Wrightslaw books which retail for $77.80 - Wrightslaw: Special Education Law, 2nd Edition, Wrightslaw: From Emotions to Advocacy, 2nd Edition, Wrightslaw: All About IEPs and Wrightslaw: All About Tests and Assessments.

Click here to register online.

Download and share the conference flyer.

Credits: Attorneys will receive a certificate of attendance and conference brochure for submission to the Rhode Island Supreme Court Attorney Portal. 0.6 CEU's (continuing education units) have been approved. A $12 fee applies for CEUs.

Scholarships: Limited Full/Partial scholarships are available for parents only. Please call 401-602-0560.

Refund Policy: No refunds are available. Registration can be transferred to another party if the conference coordinator is contacted 10 day's prior to conference day.

Accommodations: Contact the conference coordinator by March 10, 2015 to request reasonable accommodations for persons with disabilities.

Questions? Contact Pamela O'Brien by telephone 401-467-6855 or 401-602-0560 or email p.obrien| at |psnri.org.


Wrightslaw programs often fill up early - don't miss out!
Logistics, Directions and Accommodations
Directions

Click here for directions and transportation information to the Providence Sheraton Airport Hotel Conference Center.
Parking

Free parking will be available in front of and behind the Sheraton Providence Airport Hotel/Conference Center.
Airports

T.F. Green Airport (PVD)
(approximately 0.25 miles to venue)

Note: Free shuttle service to and from the T.F. Green Airport to Sheraton Providence Airport Hotel/Conference Center.

Boston Logan International Airport (BOS)
(approximately 38 miles to venue)

Worcester Regional Airport (ORH)
(approximately 32 miles to venue)

Accommodations

For a list of local hotels, please click here.



We built the Rhode Island Yellow Pages for Kids with Disabilities so people can get reliable information and support.

The State Yellow Pages has many useful resources - evaluators, educational consultants, academic tutors, support groups, grassroots organizations, advocates, attorneys and others who help parents get services for their children.

If you provide a service, sign up to be listed on the Yellow Pages for Kids with Disabilities - this is a free service from Wrightslaw.



To Wrightslaw Seminars & Training