Wrightslaw From Emotions to Advocacy Training
with Pat Howey, Paralegal and Advocate

Corpus Christi, TX

Saturday, January 24, 2015



Wrightslaw From Emotions to Advocacy Conference, a Wrightslaw training program with Pat Howey, is being sponsored by Autism Spectrum Resource Center.


The program will be held at: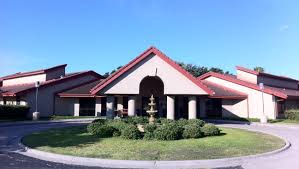 Bayview Behavioral Hospital
6629 Wooldridge Road
Corpus Christi, TX 78414




Program Description
In From Emotions to Advocacy training programs (one day, 6 hours), parent advocate Pat Howey teaches you how to take an active role in managing your child's special education, the gentle art of disagreeing, and how to maintain healthy working relationships with the school.
You will learn:
how to assess your child's strengths and needs
how to prepare a Parent Report for the IEP team
how to build healthy working relationships with school personnel
how to document information that may prevent or resolve disputes
how to participate as an equal member of your child's IEP team
Wrightslaw programs are designed to meet the needs of parents, educators, health care providers, advocates and attorneys who represent children with disabilities regarding special education. The program is not disability specific.
Agenda
8:00-9:00 a.m.
Registration
9:00-10:30 a.m.
Introductions

Section 1: Getting Started
Creating the Advocate's IEP, the Master Plan
Taming the Paper Trail
Goals and Strategies for the Advocate
The Parent as Project Manager
Advocacy 101: Learning the Rules of the Game

10:30-10:45 a.m.
Break
10:45-12:00 p.m.

Obstacles to Success, Resolving Parent/School
Conflicts, Emergency, Crisis, Help
Evaluations and Your Child's Disability
Tests and Measurements 101

12:00-1:00 p.m.
Lunch is on your own
1:00-2:30 p.m.

The Bell Curve
Charting Test Scores
Smart IEPs

Overview of IDEA - Findings, Purposes and Definitions
Section 504 of the Rehabilitation Act of 1973
No Child Left Behind

2:30-2:45 p.m.

Break

2:45-4:00 p.m.

Rule of Adverse Assumptions
Taming the Paper Trail - Documenting and Writing Letters and using the "Letter to a Stranger" Strategy

IEP Meeting Strategies and Common Problems
Putting it all together

4:00-4:30 p.m.
Questions and Answers
Registration
| | |
| --- | --- |
| Registration Fee | |
| Individual | $50 |
| Individual to include CEU's | $90 |
Click here to register online.

If paying by check or money order please mail your payment to The Autism Spectrum Resource Center of Corpus Christi, 3440 South Alameda, Corpus Christi, TX 78411.
Your registration fee includes Continental Breakfast, afternoon snack, a deluxe Wrightslaw highlighter pen and a copy of Wrightslaw: From Emotions to Advocacy, 2nd Edition ($22.90 retail value).
Credits: 0.6 CEUs (continuing education units) have been approved for this conference.

Questions? Contact Sandra Lynch by telephone at 361-446-6617 or Bill Butler at 361-851-5111.


Wrightslaw programs often fill up early! Space is limited - don't miss out! Register today!
Logistics, Directions, Accommodations
Directions
Please click here for directions to the Bayside Behavioral Hospital.
Parking
Parking is free.
Airports
Corpus Christi International Airport (CRP)
(14 miles to the conference location)
Accommodations
For a list of local hotels click here.
We built the Texas Yellow Pages for Kids with Disabilities so people can get reliable information and support.

The State Yellow Pages has many useful resources - evaluators, educational consultants, academic tutors, support groups, grassroots organizations, advocates, attorneys and others who help parents get services for their children.

If you provide a service, sign up to be listed on the Yellow Pages for Kids with Disabilities - this is a free service from Wrightslaw.
To Wrightslaw Seminars & Training