Wrightslaw Special Education Law and Advocacy Conference
with Pete Wright, Esq.

Birmingham, AL

Saturday, August 2, 2014

Print this Page


Wrightslaw Special Education Law and Advocacy Conference, a Wrightslaw training program featuring Pete Wright, Esq., is being sponsored by Southeastern Rett Syndrome Alliance. This program is part of the 8th Annual Southeastern Rett Syndrome Alliance Conference held August 1-3, 2014.

The program will be held at: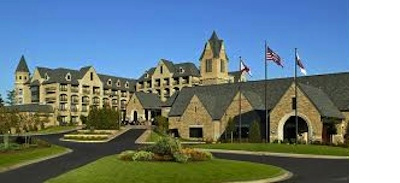 Renaissance Birmingham Ross Bridge Golf Resort & Spa
4000 Grand Ave.
Birmingham, AL 35226


Program Description

One-day special education law and advocacy training for parents, advocates, educators, related service providers and attorneys. The agenda will follow the format of the standard "6 hour agenda". While the presentation will include issues faced by parents of children with RETT syndrome and a focus on the acquisition of assistive technology devices and services, the program is not disability specific.
8:00-9:00
Registration
9:00-10:30

Introductions

IDEA History and Overview
Section 1400 Findings, Purpose
Section 1401 Definitions: Assistive Technology, Special Education, Related Services, LD, etc.

10:30-10:45
Break
10:45-12:00

Section 1412 ESY, Child Find, LRE, Private Placements
Understanding Tests and Measurements, and the Bell Curve, Standard Scores, Scale Scores, % ranks, Grade Equivalent, Age Equivalent

12:00-1:00
Lunch
1:00-2:30

Section 1414 Evaluations and IEPs

Section 1415 Prior Written Notice and Due Process
Medicaid Waiver, Eye Tracking Software
Section 504, ADA, NCLB
Litigation: Special Ed Caselaw
Office of Civil Rights and Dept of Justice cases
Legal, systemic and "school culture" obstacles to compliance

2:30-2:45
Break
2:45-4:00

Developing the Master Plan
Knowing the Rules of the Game
Recognizing and Avoiding the Fatal Obstacles
How to Deal with Conflict, a Healthy and Normal event
Crisis, Emergency, Help
Tactics and Strategies
Rule of Adverse Assumptions
Paper Trails
The Letter to the Stranger
5 Ws + H + E
Preparation for Meetings
Meeting Strategies

4:00-4:30
Questions and Answers

Registration

| | |
| --- | --- |
| Registration Fees | Regular |
| Individual | $175 |
| Couples * | $200 |
| Professional | $185 |
| RETT Syndrome Family * | $170 |
* One set of books.

** There is a 7% discount for groups of 3 or more. Group registrations must be submitted together for the discounted rate to apply.

Click here to register online.

Conference includes morning and afternoon beverages, snacks, hot buffet lunch and three books, Wrightslaw: Special Education Law, 2nd Ed. ($29.95), Wrightslaw: From Emotions to Advocacy, 2nd Ed. ($19.95), and Wrightslaw: All About IEPs ($12.95). (Retail value of all three books is $62.85.)

Credits: Approval requested from the following organizations: Alabama Board of Examiners for Speech-Language Pathology and Audiology, Alabama Board of Physical Therapy, Alabama State Board of Occupational Therapy and the Alabama State Board of Social Work Examiners (Provider # 0388) expires July 31, 2015. CLE (continuing legal credits) are pending.

Scholarships - Funding may be available through your state Council for Developmental Disabilites.

Refund Policy: Cancellations after July 1 are subject to a 50% cancellation fee. No refunds will be given after July 1, 2014. A substitute participant may be designated in place of a registrant who cannot attend.

Questions? Please contact Marilyn Archibald by telephone 205-792-7534 or Rene Davis at 205-661-9597.


Wrightslaw programs often fill up early - don't miss out!
Logistics, Directions, Accommodations

Directions

Click here for directions and transportation information.
Parking

Parking is free at the venue.
Airports

Birmingham-Shuttlesworth International Airport (BHM)
(approximately 20 miles to venue)

Accommodations

The Renaissance Birmingham Ross Bridge Golf Resort is offering a special room rate of $159 per night. You must book your room by July 7, 2014 to receive this special group rate. Please mention you are attending the Southeastern Rett Syndrome Conference for a discounted rate. Call 205-916-7677 or Click here to reserve your room!



We built the Alabama Yellow Pages for Kids with Disabilities so people can get reliable information and support.

The State Yellow Pages has many useful resources - evaluators, educational consultants, academic tutors, support groups, grassroots organizations, advocates, attorneys and others who help parents get services for their children.

If you provide a service, sign up to be listed on the Yellow Pages for Kids with Disabilities - this is a free service from Wrightslaw.



To Wrightslaw Seminars & Training