Wrightslaw Special Education Law and Charter Schools
with Pete Wright, Esq.

New York, NY

Tuesday, June 3, 2014
Print this Page


Wrightslaw Special Education Law and Advocacy Crash Course featuring Keynote speaker Pete Wright, Esq. This presentation is part of the 4th Annual Education Conference, To Advocate, To Innovate, sponsored by NYC Special Ed Collaborative. The conference runs from Tuesday, June 3 through Wednesday, June 4, 2014.

The program will be held at: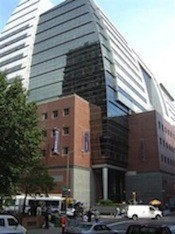 Baruch College
Newman Conference Center
14th Floor, Vertical Campus
24th Street and Lexington Ave.
New York, NY 10010



Program Description

In this comprehensive day-long program, attendees will understand the five key statutes of IDEA 2004, acquire an in-depth understanding of the charter school requirements of IDEA 2004 and Section 504 and learn how to quickly find answers to their legal questions about special education law. This will include an analysis of significant special education decisions that impact charter schools. This program is open to ALL Educators, Administrators and Parents.

Click here for the program packet and detailed Agenda!

Registration

Wrightslaw programs often fill up early - don't miss out!
Logistics, Directions, Accommodations
Directions

Click here for directions to the William and Anita Newman Vertical Campus Conference Center.
Airports

La Guarida Airport
(approximately 9 miles to venue)

John F. Kennedy International Airport (JFK)
(approximately 15 miles to venue)


Accommodations

For a list of local hotels, please click here.



We built the New York Yellow Pages for Kids with Disabilities so people can get reliable information and support.

The State Yellow Pages has many useful resources - evaluators, educational consultants, academic tutors, support groups, grassroots organizations, advocates, attorneys and others who help parents get services for their children.

If you provide a service, sign up to be listed on the Yellow Pages for Kids with Disabilities - this is a free service from Wrightslaw.



To Wrightslaw Seminars & Training