Wrightslaw Special Education Law and Advocacy Training
with Pete Wright, Esq.

Tucson, AZ

Friday, November 15, 2013

Wrightslaw Special Education Law and Advocacy Conference, a Wrightslaw training program featuring Pete Wright, Esq., is being sponsored by the Autism Society of Greater Tucson. This workshop price reflects a grant received from The Arizona Developmental Disabilities Planning Council and has also been underwritten by the Autism Society Greater Tucson, Southern Arizona Network for Down Syndrome and The Arc of Tucson.
The program will be held at: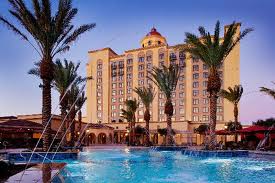 Casino del Sol Resort, Spa and Conference Center
5655 West Valencia Road
Tucson, AZ 85757


Program Description

One-day special education law and advocacy programs focus on four areas:

special education law, rights and responsibilities
tests and measurements to measure progress & regression
SMART IEPs
introduction to tactics & strategies for effective advocacy

A day-long hands-on special education workshop designed to meet the needs of parents and professionals serving children and teens with disabilities.

Topics: IDEA history and overview, special education and related services, child find, least restrictive environment, extended school year, mainstream, inclusion, understanding tests and assessments, procedural safeguards, Section 504, prior written notice, and IEPs.



8:00-9:00
Registration and Continental Breakfast
9:00-10:30

Introductions

IDEA History and Overview
Section 1400 Findings, Purpose
Section 1401 Definitions: Special Education, Related Services, LD, etc.

10:30-10:45
Break
10:45-12:00

Section 1412 Extended School Year, Child Find, Least Restrictive Environment/Mainstreaming/Inclusion, Private Placements, Statewide Assessments
Understanding Tests and Measurements, and the Bell Curve, Standard Scores, Scale Scores, % ranks, Grade Equivalent, Age Equivalent

12:00-1:00
Lunch
1:00-2:30

Section 1414 Evaluations and IEPs

Section 1415 Prior Written Notice, Procedural Safeguards Notice, Mediation, Due Process Hearing, Appeal, Discipline, Age of Majority
Section 504, ADA, FERPA
NCLB No Child Left Behind
Litigation: Special Ed Caselaw
S.M.A.R.T. IEPs
Special Ed Advocacy for the Parent, Advocate, and Parent's Attorney
Legal, systemic and "school culture" obstacles to compliance with IDEA-04

The Parent as the Special Ed Manager and Expert

Developing the Master Plan
Knowing the Rules of the Game
Recognizing and Avoiding the Fatal Obstacles
How to Deal with Conflict, a Healthy and Normal event
Crisis, Emergency, Help
Organization of the Child's File

2:30-2:45
Break
2:45-4:00

Tactics and Strategies
Rule of Adverse Assumptions
Private Evaluations
Paper Trails
The Letter to the Stranger
5 Ws + H + E
Preparation for Meetings
Meeting Strategies

4:00-4:30
Questions and Answers



Registration Fee
On or before
October 21, 2013
After
October 21, 2013
Individual
$55
$80
Professional
$90
$115
Conference fee includes Continental Breakfast, lunch, afternoon snack and three books
Wrightslaw: Special Education Law, 2nd Edition
,
Wrightslaw: From Emotions to Advocacy, 2nd Edition
, and
Wrightslaw: All About IEPs
.
Click here to register online.
Click here to register and pay by check or money order.
Download and distribute the Save the Date flyer.

Credits: 0.6 CEU's (continuing education units) have been approved for this conference.

Scholarships: Limited amount of discounted rate scholarships will be available on a first come first serve basis. Contact the sponsors for more information.

Corporate Sponsorship Opportunities: Click here for sponsorship information.

Refund Policy: No refunds are available after October 21, 2013.

Reasonable Accommodations? Sign language interpreter, vegetarian meal, gluten free meal, Verbal Spanish translation (all print materials/resources are only available in English), other upon request.

Questions? Contact the Autism Society of Greater Tucson by email or call 520-770-1541.


Wrightslaw programs often fill up early - don't miss out!
Logistics, Directions, Accommodations
Directions

Click here for directions to the Casino del Sol Resort, Spa and Conference Center.
Parking

Parking is free at the venue. Valet parking is available.
Airports

Tucson International Airport (TAA)
(approximately 9 miles to venue)

Accommodations

The Autism Society Greater Tucson has negotiated a special rate for the conference attendees. Room rates of $119 plus tax per night for two queen beds or one king bed. This rate is good for reservations made on or before October 25, 2013. The block of rooms may fill up, so register early to receive the discount. Check in time 4 pm, check out is 11 am. Click here for more information.


We built the Arizona Yellow Pages for Kids with Disabilities so people can get reliable information and support.

The State Yellow Pages has many useful resources - evaluators, educational consultants, academic tutors, support groups, grassroots organizations, advocates, attorneys and others who help parents get services for their children.

If you provide a service, sign up to be listed on the Yellow Pages for Kids with Disabilities - this is a free service from Wrightslaw.



To Wrightslaw Seminars & Training