The Atypical Learner Conference
with Pete Wright, Esq.

Annapolis, MD

Saturday, April 8-10, 2011

The Atypical Learner Conference, designed for parents and caregivers of bright children who might be failing in school. The conference will focus on common causes and explanations for dyslexia, ADHD, speech delay, school failure and behavioral problems that are treatable. Pete Wright, will be one of the speakers on April 9th and will focus on legal issues specific to hidden handicaps and /or atypical learners. Other speakers include: Carol Stock Kranowitz, M.A., Dr. Carole Samango-Sprouse, Dr. Alan Rogol, and Dr. Kenneth Rosenbaum. Several more speakers to be confirmed. This three day conference is sponsored by The Focus Foundation.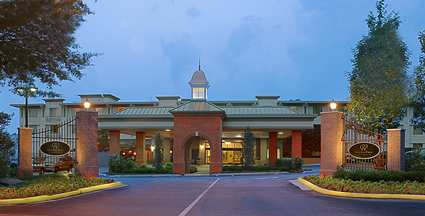 The program will be held at:
Doubletree Hotel Annapolis
210 Holiday Court
Annapolis, MD 21401


Program Description

Topics will include:
Bullying in the classroom
Effects of T-Shots on learning: 10 years later
Children with hidden handicaps and their IEP
Getting "In Sync" with your child
Case Studies on XXY
Bone health issues in children with these disorders
Registration Fees
Early Bird
on or before
March 18, 2011

March 19, 2011

1st Registrant
$175

$225

2nd Registrant Discount
$125

$150
Click here to register online.
Download the printable registration form.
Wrightslaw programs often fill up early - don't miss out!
Logistics, Directions, Accommodations
Directions
Click here for directions to the Doubletree Hotel Annapolis.
Parking

Parking is free. The hotel also offers a complimentary shuttle to local attractions and downtown Annapolis.
Airports

Baltimore Washington International
(approximately 18 miles to venue)

Washington National Airport
(approximately 30 miles to venue)

Washington Dulles International Airport
(approximately 45 miles to venue)

Accommodations
Doubletree Hotel Annapolis
210 Holiday Court
Annapolis, MD 21401

410-224-3150

A block of rooms has been reserved for a room rate of $119 per night. Request "The Focus Foudation" to receive the discount. Fees and rooms will not be guaranteed after March 18, 2011. The hotel will extend the group rate if requested and if rooms are available.


We built the Maryland Yellow Pages for Kids with Disabilities so people can get reliable information and support.

The State Yellow Pages has many useful resources - evaluators, educational consultants, academic tutors, support groups, grassroots organizations, advocates, attorneys and others who help parents get services for their children.

If you provide a service, sign up to be listed on the Yellow Pages for Kids with Disabilities - this is a free service from Wrightslaw.
To Wrightslaw Seminars & Training