* * SOLD OUT * *
Wrightslaw From Emotions to AdvocacyTraining
with Pat Howey, Advocate
Everett, Washington, September 30, 2006

From Emotions to Advocacy, a Wrightslaw training program with Pat Howey, is being sponsored by Snohomish County Developmental Disabilities Family Support Grant.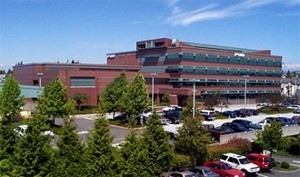 The program will be held at:
Public Utilities District Auditorium
2320 California Street
Everett, WA 98201
Program Description
In From Emotions to Advocacy training programs (one day, 6 hours), parent advocate Pat Howey teaches you how to take an active role in managing your child's special education, the gentle art of disagreeing, and how to maintain healthy working relationships with the school.
You will learn:
how to assess your child's strengths and needs
how to prepare a Parent Report for the IEP team
how build healthy working relationships with school personnel
how document information that may prevent or resolve disputes
how to participate as an equal member of your child's IEP team
Wrightslaw programs are designed to meet the needs of parents, educators, health care providers, advocates and attorneys who represent children with disabilities regarding special education. The program is not disability specific.
Agenda
8:00-9:00
Registration
9:00-10:30
Overview of agenda

Review of Applicable Sections of Reauthorized IDEA 2004
Preparing for IEP Team Meetings–The Parent Report
Taming the Paper Trial
Present Levels of Academic Achievement Strengths, Challenges, Needs Goals/Benchmarks
Words of Advice to Parents and Schools

10:30-10:45
Break
10:45-12:00
Tests & Measurements & the Bell Curve
12:00-1:00
Lunch (included)
1:00-2:30
Playing the IEP

Understanding the Power Structure
The Art of Negotiation
When the answer is "No"
The Rule of Threes
The Delphi Techniques

2:30-2:45

Break

2:45-4:00
The Gentle Art of Disagreeing
4:00-4:30
Questions and Answers
Registration
Pre-registration is required. Space is limited so register early.
To register, leave your name, phone number and email address by calling (425) 388-7259 or by emailing ddinfo@co.snohomish.wa.us.
Payment (cash/check) accepted at the door between 8-9 a.m. No pre-payment available.
Your registration includes Wrightslaw: From Emotions to Advocacy, 2nd Edition ($19.95 retail value).
| | |
| --- | --- |
| Registration | Fee |
| Individual/Parent/Professional | $10.00 |
Questions? Please contact Tamra Bradford, Snohomish County Developmental Disabilities, by calling (425) 388-7320. You can also email her at tamra.bradford@co.snohomish.wa.us.
Additional Information: Lunch will be on your own; food is not permitted in the auditorium.
Wrightslaw programs often fill up early - don't miss out! Register today!
Logistics, Directions, Accommodations
Directions
Public Utilities District Auditorium, 2320 California Street, Everett, WA 98201
From Interstate 5, Southbound: Take Exit 194, follow City Center signs onto Everett Avenue westbound. Turn left at Virginia, past California Street to the parking lot that is south of the building.

From Interstate 5, Northbound: Take Exit 193 (Pacific Avenue/City Center) stay to your left proceeding under the freeway to the light on Maple Street. Turn right on Maple and proceed one block to Hewitt Ave. Turn left on Hewitt and proceed Westbound to Virginia Ave. Turn right on Virginia and enter the PUD parking lot on corner of Virginia St. and California St.
Please click here for directions from MapQuest.
Parking
Info here
Airports
Seattle-Tacoma International Airport (SEA)
17801 International Blvd. (Pacific Highway S.)
Seattle, WA 98158
approximately 1 hour from conference location
Accommodations
The following hotels are near the conference location.
3105 Pine

Everett, WA

425-339-2000

closest to PUD

Inn at Port Gardner

1700 W Marine View Dr

Everett, WA

425-252-6779 or 888-252-6779

Holiday Inn Express Hotel & Suites

131 128th St SW

Everett, WA

425-609-4000 or fax 425-609-4010
Restaurants
There are a variety of restaurants located 4 blocks west of the PUD Auditorium on Colby between Pacific and Everett Avenue. They include a variety of sandwich shops (Kenny's Place, Quiznos, Sub Shop) Casual Dining (Flying Pig, Smashed Tomatoes, Several Mexican Restaurants) also Teriyaki, Pho and more.
To Top

To Wrightslaw Seminars & Training

Washington Yellow Pages for Kids with Disabilities
We built the Washington Yellow Pages for Kids with Disabilities so people can get reliable information and support.

The State Yellow Pages has many useful resources - evaluators, educational consultants, academic tutors, support groups, grassroots organizations, advocates, attorneys and others who help parents get services for their children.

If you provide a service, sign up to be listed on the Yellow Pages for Kids with Disabilities - this is a free service from Wrightslaw.
To Wrightslaw Seminars & Training