SOLD OUT!!
IDEA 2004: What You Don't Know CAN Hurt You!
by Wayne Steedman, Esq.
Cleveland Area (Northern Ohio), April 25, 2006

IDEA 2004: What You Don't Know CAN Hurt You, a Wrightslaw training program by Wayne Steedman, Esq., is co-sponsored by the Ohio Coalition for Education of Children With Disabilities, North Central Parent Mentors of Ohio, and Northern Ohio SERRC.

Update 3/22/06: The conference organizers just advised us that this program is sold out. They have a long waiting list. Registrations were accepted on a first come, first served basis.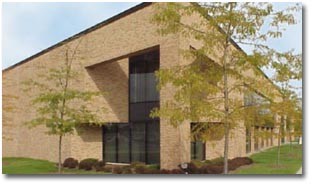 The program will be held at:
Spitzer Conference Center at
Lorain County Community College

1005 Abbe Road North
Elyria, Ohio
(440) 366-4100 or (800) 995-5222 ext. 4100
Program Description

IDEA 2004: What You Don't Know CAN Hurt You focuses on changes in IDEA 2004.

You will learn about:
New requirements for evaluations, reevaluations, parental consent
New requirements for IEPs, IEP teams, IEP meetings
Eligibility requirements for students with specific learning disabilities
Accommodations on high stakes tests, accommodations guidelines, alternate assessments
New rules about discipline and manifestation reviews
New procedural requirements and timelines, including the "Due Process Complaint Notice" and "Resolution (IEP) Session"
Space for this FREE program is limited. Register today!
Agenda
| | |
| --- | --- |
| 7:30-8:30 | Registration and refreshments |
| 8:30-10:00 | Introductions; IDEA History and Overview; 1400: Findings and Purposes; Section 1401: Definitions in IDEA: Special Education, LD, etc. |
| 10:00-10:15 | Break |
| 10:15-11:30 | Section 1412: Child Find, Least Restrictive Environment, Private Placements, Statewide Assessments, Accommodations; Section 1414: Evaluations, Re-Evaluation, Individualized Educational Programs |
| 11:30-12:30 | Lunch |
| 12:30-2:00 | Section 1415: Procedural Safeguards: Prior Written Notice; Resolution Session; Mediation; New Requirements & Timelines for Due process Hearings; Discipline; Proposed IDEA 2004 Regulations |
| 2:00-2:15 | Break |
| 2:15-3:30 | No Child Left Behind Act (NCLB): IEPs; Research Based Instruction; New Requirements for Highly Qualified Special Education Teachers |
| 3:30-4:00 | Questions and Answers |
Registration
This conference is FREE to registrants. Your registration includes Wrightslaw IDEA 2004 (Retail: $14.95), continental breakfast and lunch. Download the conference flyer and registration form.

Mail your completed registration form to:

Northern Ohio SERRC
1230 Beechview Drive, Suite 100
Vermilion, OH 44089
Fax: (440) 967-8349
Note: You must register in advance. Onsite registration will NOT be accepted.

Free Parking is available at the facility. Parking for the Conference Center is in Lot 4.
Questions? Please contact the Northern Ohio SERRC by telephone (440)-967-8355. You may also contact Vicki Deel-Lezon by email at vlezon@ehoesc.org or by phone at (419)-433-6343, extension 27.
Wrightslaw programs often fill up early - don't miss out! Register today!
Logistics, Directions, Accommodations
Directions
The LCCC Spitzer Conference Center is approximately 25 miles west of downtown Cleveland and easily accessible from the east or west via the Ohio Turnpike, Interstate 90 and Interstate 480.
Please visit the Lorain County Community College website for directions or click here for directions from MapQuest.
Airports
Cleveland Hopkins International Airport (CLE) (23 miles) is a short drive via I-480.
5300 Riverside Drive
Cleveland, Ohio 44135

Akron-Canton Regional Airport - 68 miles
5400 Lauby Road NW
North Canton, OH 44720
Accommodations
The following hotels offer a special rate to Wrightslaw conference registrants. Be sure to mention that you are attending the Wrightslaw program when you make your registration.
Country Inn & Suites By Carlson
645 Griswold Road
Elyria, Ohio 44035
(440) 324-0099 or
(800) 456-4000

Holiday Inn Elyria
1825 Lorain Blvd.
Elyria, Ohio 44035
(440) 324-5411 or
(800) 321-7333
Holiday Inn Cleveland West
1100 Crocker Road
Westlake, Ohio 44145
(440) 871-6000 or
(800) 762-7416
Residence Inn
30100 Clemons Rd.
Westlake, Ohio 44145
(440) 892-2254 or
(800) 331-3131
To Top

To Wrightslaw Seminars & Training

Ohio Yellow Pages for Kids with Disabilities
We built the Ohio Yellow Pages for Kids with Disabilities so people can get reliable information and support.

The State Yellow Pages has many useful resources - evaluators, educational consultants, academic tutors, support groups, grassroots organizations, advocates, attorneys and others who help parents get services for their children.

If you provide a service, sign up to be listed on the Yellow Pages for Kids with Disabilities - this is a free service from Wrightslaw.
To Wrightslaw Seminars & Training