IDEA 2004: What You Know CAN Hurt You
Anne Arundel Community College, Arnold, Maryland
March 15, 2006
What You Don't Know About IDEA 2004 CAN Hurt You by Pete Wright, Esq. and Wayne Steedman, Esq. is co-sponsored by Psychological Resource Associates, The Learning Network and Anne Arundel Community College.



The program will be held at:
Anne Arundel Community College
101 College Parkway
Arnold, MD 21012
Program Description

IDEA 2004: What You Don't Know CAN Hurt You focuses on changes in IDEA 2004.

You will learn about:
New requirements for evaluations, reevaluations, parental consent
New requirements for IEPs, IEP teams, IEP meetings
Eligibility requirements for students with specific learning disabilities
Accommodations on high stakes tests, accommodations guidelines, alternate assessments
New rules about discipline and manifestation reviews
New procedural requirements and timelines, including the "Due Process Complaint Notice" and "Resolution (IEP) Session"
Agenda
8:00-9:00
Registration and refreshments
9:00-10:30
Introductions. IDEA History and Overview.
Section 1400: Findings and Purposes.
Section 1401: Definitions - Child with a disability, special Education, specific learning disability, etc.
10:30-10:45
Break
10:45-12:00
Section 1412: Child Find, Least Restrictive Environment, Private Placements, Statewide Assessments, Accommodations.
Section 1414: Evaluations, Re-Evaluations, Individualized Education Programs (IEPs)
12:00-1:00
Lunch
1:00-2:30
Section 1415: Procedural Safeguards - Prior Written Notice, Resolution Session, Mediation, New Requirements for Due Process Hearings, Discipline. Proposed IDEA 2004 Regulations.
2:30-2:45

Break

2:45-4:00
No Child Left Behind Act (NCLB): Reading, Research Based Instruction, Requirements for Highly Qualified Teachers, Parental "Right to Know." Strategies to Use NCLB & IDEA in Special Education Advocacy.
4:00-4:30
Questions and Answers
Registration

Click here to register
Credits

CEUs: This program has been approved for 6 CEUs by the State of Maryland Board of Examiners of Psychologists.

CLEs: Delaware and Virginia have approved 6 CLE credit hours for this conference.

Wrightslaw: IDEA 2004 is the textbook for this program. Wrightslaw: IDEA 2004 includes the full text of Part A and Part B of the Individuals with Disabilities Education Act with commentary, analysis and cross-references.

Questions? Call Psychological Resource Associates at (410) 647-8840 or send a fax (410) 647-1405

Accommodations, Airports, Directions
Accommodations

A short list of places to stay is included below. For great visitor information and updates on hotels, inns, and B&B's, go to www.visit-annapolis.org
Annapolis Courtyard by Marriott, 2559 Riva Road, Annapolis, MD 21401-7454, (410) 266-1555
Annapolis Marriott Waterfront, 80 Compromise St., Annapolis, MD 21401-1810, (410) 268-7555
Best Western, 2520 Riva Road, Annapolis, MD 21401-7405, (410) 224-2800
Comfort Inn, 76 Old Mill BTM Road N, Annapolis, MD 21401-5496, (410) 757-8500
Airports
Baltimore-Washington International, Anne Arundel County, MD
Washington National Airport, Washington, DC
Directions to Anne Arundel Community College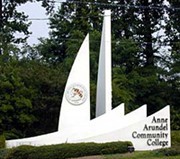 From Washington or Annapolis: Take Route 50 east to exit 27, Route 2 north (Governor Ritchie Highway) toward Baltimore. Stay on Route 2 for about three miles.
Turn right on College Parkway. The first right turn is the campus entrance.
From Baltimore: From Interstate 695 take exit 2, Route 10 toward Severna Park. Stay on Route 10 until it ends at Route 2 (Governor Ritchie Highway). Follow Route 2 south about five miles.
Turn left on College Parkway. The first right turn is the campus entrance.
For driving directions from your location, use Mapquest
Maryland Yellow Pages for Kids with Disabilities
We built the Maryland Yellow Pages for Kids with Disabilities so you can get reliable information and support. Learn how to build your team, educate yourself about your child's disability, join a parent group, and find help on the Yellow Pages for Kids site.

The Yellow Pages for each state has many helpful resources - evaluators, educational consultants, academic tutors, support groups, grassroots organizations, advocates, attorneys and others who help parents get services for their children.
To Wrightslaw Training & Seminars Page