What You Don't Know About IDEA 2004 CAN Hurt You
by Peter W. D. Wright, Esq.
George Mason University, Manassas, VA
February 20, 2006
What You Don't Know About IDEA 2004 CAN Hurt You by Peter W. D. Wright, Esq. is sponsored by the The Advocacy Institute, Harbor House Law Press, Inc. and the Training and Technical Assistance Center at George Mason University.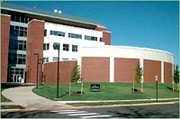 The program will be held at:
The Verizon Auditorium
George Mason University
Prince William Campus
10900 University Boulevard
Manassas, Virginia 20110
Program Description

What You Don't Know About IDEA 2004 CAN Hurt You focuses on key changes in the reauthorized IDEA. You will learn about:
New requirements for evaluations, reevaluations, parental consent
New requirements for IEPs, IEP teams, IEP meetings
New eligibility requirements for students with specific learning disabilities
Accommodations, accommodations guidelines, alternate assessments
New rules about discipline and manifestation reviews
New procedural requirements and timelines including the "Due Process Complaint Notice" and "Resolution (IEP) Session"
Download Agenda l Register Online l Mail & Fax Registration

Download Brochure
Registration

Your registration fee includes Wrightslaw: IDEA 2004, the textbook for the program, continental breakfast, a boxed lunch, and free parking.

Wrightslaw: IDEA 2004 (retail value: $15) includes the full text of Part A and Part B of the Individuals with Disabilities Education Act with commentary, analysis and cross-references.

You will also receive a complimentary copy of 10 Tips: How to Use IDEA 2004 to Improve Education for Children with Disabilities by parent attorney Wayne Steedman, Esq.


| | |
| --- | --- |
| Registration Fee | Cost |
| Individual | $115. |
| * Professionals/Attorneys | $130. |
| ** Husband/Wife couple | $170. |
* The professionals/attorneys rate includes Continuing Education Units and Continuing Legal Education Credits.
** Husband/Wife couples will receive one book and two lunches.

Register Online l Mail & Fax Registration

Credits: 6.0 CLEs and .6 CEUs have been approved. The professional & attorney rates includes payment for these credits.

Financial Assistance: Funds are available to support attendance at conferences, workshops, other training and service opportunities through the Virginia Consumer and Family Participation Fund (CFPF). For more information, please contact Cheryl Simpson, CFPF Project Director at (866) 625-2373 V/TDD or by email at info@cfpf.net

Questions? Call 804-758-8400.

Note: If you are a person with a disability and require accommodations, please discuss your needs with Debra Pratt by calling 804-758-8400.

Logistics: Maps, Directions & Accommodations
Airports
If you are flying, we recommend Washington Dulles Airport (IAD) which is closest to the Prince William Campus of George Mason University (20 miles). Airport l Lodging l Car Rentals

Other area airports are Washington National Airport (DCA) and Baltimore-Washington International (BWI).
Maps

Overview of Campus and Northern Virginia

Map of George Mason University, Prince William Campus
Directions: George Mason University, Prince William Campus

From East or West along I-66:
From I-66 take exit 44, Route 234 South. Travel approximately 4 miles. Turn left at the third traffic signal onto University Blvd. Turn left at Freedom Center Blvd. to enter the campus. Campus Map
From I-95 and eastern Prince William County
From I-95 take exit 152, Route 234 North, Dumfries Road. Travel approximately 19 miles. Stay on Route 234 which becomes Prince William Parkway. One half mile past the Route 28–Manassas interchange, turn right onto University Blvd. Turn left at Freedom Center Blvd. to enter the campus. Campus Map

To create personalized Mapquest.com directions, enter your location and George Mason University, 10900 University Boulevard, Manassas, VA 20110.

Accommodations

A list of hotels near the campus is included below.

Courtyard by Marriott, 10701 Battleview Pkwy, Manassas, VA 20109. (703) 335-1300; (800) 321-2211

Days Inn, 10653 Balls Ford Road, Manassas, VA 20109.
(703) 368-2800

Fairfield Inn & Suites Manassas, 6950 Nova Way, Manassas, VA 20109
(703)-393-9966

Hampton Inn Manassas. 7295 Williamson Blvd., Manassas, VA
(703) 369-1100; (800) 426-7866

Holiday Inn (Manassas-Battlefield), 10800 Vandor Lane, Manassas, VA
(703) 335-0000; (800) 465-4329

Residence Inn Manassas Battlefield Park, 7345 Williamson Blvd., Manassas, VA 20109. (703) 330-8808

More hotels.

Help at the Virginia Yellow Pages for Kids with Disabilities

We built the Yellow Pages for Kids with Disabilities so people can get reliable information and support.

The Virginia Yellow Pages includes many useful resources - evaluators, educational consultants, tutors, support groups, grassroots organizations, advocates, attorneys and others who help parents get special education services for their children.

If you provide a service, please sign up to be listed on the Yellow Pages for Kids with Disabilities - this is a free service from Wrightslaw.

Wrightslaw Training & Seminars

To Top