Hartford, Connecticut - September 21-22, 2004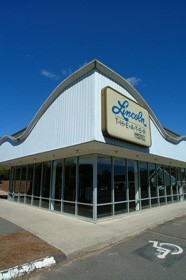 The Wrightslaw Special Education Boot Camp is sponsored by Learning Disabilities Association of Connecticut (in Hartford) and cosponsored by the Bureau of the Special Education, SDE, CT Parent Advocacy Center (CPAC), Office of Protection and Advocacy Special Education Resource Center.
The seminar will be held at:
Lincoln Theater
University of Hartford
200 Bloomfield Avenue
West Hartford, CT 06117
Questions? Contact the Learning Disabilities Association of Connecticut, 999 Asylum Avenue, Hartford, CT 06105, Phone (860) 560-1711; fax (860) 560-1750.
.9 CEU credits have been approved for this Boot Camp.
Download and distribute the registration form.
Registration fees for one parent/guardian LDA member $90.00, non member $120.00, two parents/guardians (one set of books) LDA member $130.00, non member $180.00. Professional (educator, advocate, attorney, other) LDA member $150.00, non member $180.00. Special Education team consisting of an administrator, teacher & parent (two sets of books) $350.00. CEU's for educators only an additional $10.00. Fax or mail in your registration today! Register before August 15, 2004 or pay a $25.00 late fee.
Included in the registration fee are two books by Pete & Pam Wright - Wrightslaw: Special Education Law and Wrightslaw: From Emotions to Advocacy (value: $59.90), CT Special Education Regulations, boxed lunch and all break refreshments, bottled water, coffee, tea and free parking.
Parent scholarships are available through the generosity of CPAC by calling (800) 445-2722.

Free Parking will be available next to the theater and across the street. Come early for best parking availability.

Box lunches will be available, as well as snacks, coffee/tea, and bottled water throughout the conference.

Bradley International airport Schoephoester Road, Windsor Locks, CT 06096 (860) 292-2000 or (888) 624-1533 is approximately 30 minutes away from the conference location.
Accommodations are listed below if you are planning to stay a few days.
Farmington Marriott, 15 Farm Springs Road, Farmington, (860) 678-1000

The Goodwin Hotel, One Haynes Street, Hartford, CT 06101, (800) 922-5006

Residence Inn by Marriott, 942 Main Street, Hartford, (860) 524-5550

Crown Plaza, 50 Morgan Street, Hartford, (860) 549-2400

West Hartford Inn, 900 Farmington Avenue, West Hartford, (860) 236-3221

Holiday Inn Express, 440 Asylum Avenue, Hartford, (860) 246-6591

Detailed directions from Map Quest. Simply go to www.mapquest.com and fill in your personal information and Lincoln Theater, University of Hartford, 200 Bloomfield Avenue, West Hartford, CT 06117.
I-91 to Exit 35B. Left onto Cottage Grove Rd. (route 218), Left onto Bloomfield Ave. (route 189). Pass junction of route 185. Entrance is on your left.
I-84 to Exit 43 Park Road. Right onto Park, left at the first light onto Troutbrook Drive. At 6th traffic light turn right onto Albany Avenue (route 44). At 4th traffic light, sharp left onto Bloomfield Avenue (route 189). Entrance is 1.2 miles on your right.
Once on campus, follow the balloons.
Attractions: West Hartford Connecticut Information - This Complete Guide to West Hartford Connecticut will have information for a local user or someone visiting West Hartford.


Yellow Pages for Kids with Disabilities
We built the Connecticut Yellow Pages for Kids with Disabilities so people can get reliable information and support. The state Yellow Pages has many helpful resources - evaluators, educational consultants, academic tutors, support groups, grassroots organizations, advocates, attorneys and others who help parents get services for their children.

If you provide a service, sign up to be listed on the Yellow Pages for Kids with Disabilities - this is a free service from Wrightslaw.
Back to Wrightslaw Schedule Page
---