February 17, 2003 - New Orleans, LA
The Louisiana Wrightslaw Tour is sponsored by: Families Helping Families of Greater Baton Rouge and The Baton Rouge Autism Society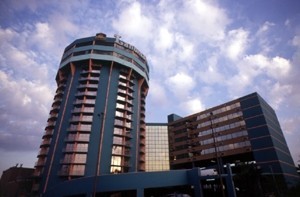 Click here to learn more about Wrightslaw Training & Conferences.
The seminar will be held at:
The Landmark Hotel
2601 Severn Avenue
Metairie, LA 70001
For information, please: For information, please contact: Families Helping Families of Greater Baton Rouge at (225) 216-7474 Toll Free (866) 216-7474 Fax: (225) 216-7977 or call the Baton Rouge Autism Society at (225) 929-6544
Click here to register online. - http://www.batonrougeasa.org/shop/shop.php#
For more details on the Louisiana Tour, please download and distribute their flyer.
Registration fees are $75.00 parent, $100.00 both parents - one set of books and $90.00 for professionals.
Parking: There will be free parking available at the conference.
Directions: Please visit mapquest.com to get directions. Simply put in your personal information and The Landmark Hotel, 2601 Severn Avenue, Metairie, LA 70001 and you will be on your way.
Lunch: will be available and included in the registration fee.
Airport: New Orleans International airport is 10 miles away.
Accommodation: The Landmark Hotel, 2601 Severn Avenue, Metairie, LA 70001 Phone 504 888-9500is where the conference is being held, they have many rooms available.
Louisiana Yellow Pages: Please visit the LA Yellow Pages for Kids with Disabilities so people can get reliable information and support. Your state Yellow Pages includes many resources - government programs, grassroots organizations, and parent support groups. To get the word out about the LA Yellow Pages, we designed a flyers for your state. Please distribute the LA Yellow Pages Flyer at schools, day care centers, libraries, doctor's and psychologist's offices, community centers, and hospitals.
Back to Wrightslaw Schedule Page
---