Wrightslaw Boot Camp, Oklahoma City
December 6-7, 2002
Wrightslaw Boot Camp is sponsored by The Oklahoma Disability Law Center 405-525-7755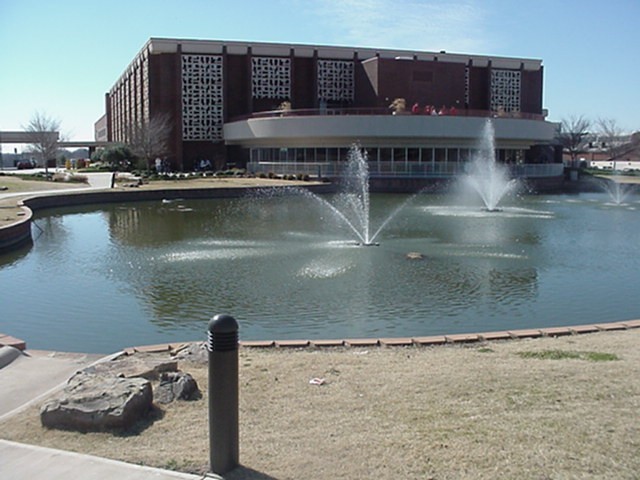 The Boot Camp will be held at:
Constitution Hall - University of Central Oklahoma
Edmond, Oklahoma
For information, please call: Oklahoma Disability Law Center
at 405-525-7755 or email Kayla Bower
Boot Camp is free for Oklahoma parents!

Registration is just $65.00 for others, including parents from other states.

All registrants will receive two books - Wrightslaw: Special Education Law and Wrightslaw: From Emotions to Advocacy (value: $59.90) - what a deal!

Download Registration Form
Directions: The University of Central Oklahoma is located in Edmond, Oklahoma, on the northern edge of Oklahoma City. To get to the university, take Second Street in Edmond to Garland-Godfrey and turn right. Follow the signs to visitor parking. UCO's website is http://www.ucok.edu/
Parking: Parking is available in the visitors' parking lot to the east of the University Center. For parking rules on the UCO campus, go to: http://www.ucok.edu/html/parking.html
Airport: Will Rogers World Airport, located in southwest Oklahoma City
Accommodations: Here are several nearby hotels, inns and motels:
Ramada Plaza, 930 East Second Street, Edmond, OK (across from University), 405-341-3577, or 800-322-4686, $69.00 single; $10 for each additional person; plus 11.75% tax
Broadway Suites, 1305 South Broadway, Edmond, OK (1.6 miles to University), 405-341-6068, or 800-200-3486, $36.99 to $38.99 for single; $42.99 to $45.99 for double; $75.00 for suite with four rooms, bath and kitchenette; plus 11.75% tax
Hampton Inn, 300 Meline, Edmond, OK (2.3 miles to University), 405-844-3037, or 800-HAMPTON, $69 one person; $74-79 two people, plus 11.75% tax
For information about the greater Oklahoma City area, go to http://www.okccvb.org
Yellow Pages for Kids with Disabilities

We designed the Oklahoma Yellow Pages for Kids with Disabilities so you can get reliable information and support. You will find many different resources on this page - government programs, support groups, evaluators, educational consultants, tutors, advocates, attorneys, and others who help parents get services for their children.

Help others! Download and distribute the Oklahoma Yellow Pages Flyer.
Back to Wrightslaw Schedule Page


---