May 7, 2002 - Central Oklahoma
This Wrightslaw Training Session is Sponsored by: Oklahoma Disability Law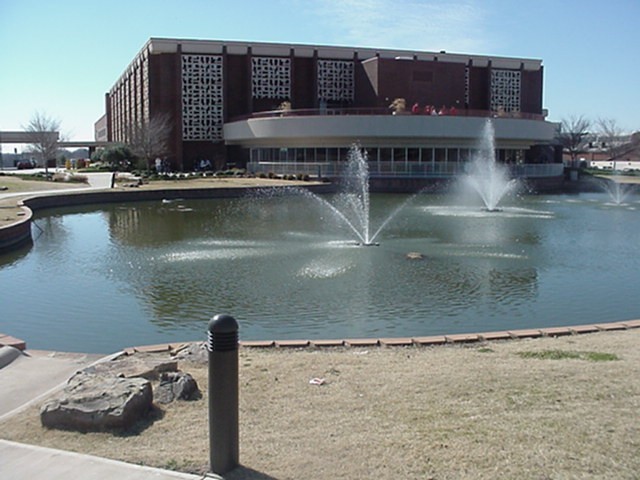 Center
Click here to learn more about Wrightslaw Training & Conferences.
The seminar will be held at:
University of Central Oklahoma, Special Education Department, In Ballrooms B and C of the Nigh University Center,
For more details, call 800-880-7755. Local call for Tulsa is 743-6220 and local call for OKC is 525-7755.
Please download and distribute the flyer designed by Oklahoma Disability Law Center.
Please download and distribute the flyer designed by Debra Pratt of Wrightslaw.
Registration: You may register as early as 7:30 a.m., but the conference will not begin until 9:00 a.m. Breakfast may be purchased in the food court at the University Center beginning at 8:00 a.m., or one of several restaurants on Second Street across from the University. Registration is $50.00 and includes a copy of Wrightslaw: Special Education Law. ($29.95 value)
Parking: Parking is available in the visitors' parking lot to the east of the University Center. There will be no charge for conference attendees. Pull a ticket from the machine when you enter the parking lot, but you will not be required to pay when you exit. For parking rules in general on the UCO campus, go to: http://www.ucok.edu/html/parking.html
Directions: The University of Central Oklahoma is located in Edmond, Oklahoma, on the northern edge of Oklahoma City. To get to the university, take Second Street in Edmond to Garland-Godfrey and turn right. Follow the signs to visitor parking. Once in the visitor's parking lot, you should enter the main entrance to Nigh University Center. The conference will be held in Ballrooms B and C of the Center, on the third floor. UCO's website is http://www.ucok.edu/
Lunch: The Nigh University Center has a food court with a typical variety of places to eat and a buffet restaurant. Several restaurants, such as IHOP, McDonald's, Denny's, Fazoli's, Bennigan's, Western Sizzlin and CiCi's Pizza are located down Second Street within one mile of the University. Before turning into the University, there is a small area with a covered pavilion and three or four tables if you want to bring a picnic.
Airport: Will Rogers World Airport, located in southwest Oklahoma City

Accommodations: Here is a list of hotels, inns and motels if you are planning to stay for a day or two.
Ramada Plaza, 930 East Second Street, Edmond, OK (across from University), 405-341-3577, or 800-322-4686, $69.00 single; $10 for each additional person; plus 11.75% tax
Broadway Suites, 1305 South Broadway, Edmond, OK (1.6 miles to University), 405-341-6068, or 800-200-3486, $36.99 to $38.99 for single; $42.99 to $45.99 for double; $75.00 for suite with four rooms, bath and kitchenette; plus 11.75% tax
Hampton Inn, 300 Meline, Edmond, OK (2.3 miles to University), 405-844-3037, or 800-HAMPTON, $69 one person; $74-79 two people, plus 11.75% tax
For information about the greater Oklahoma City area, go to http://www.okccvb.org
We designed the Oklahoma Yellow Pages for Kids with Disabilities so people can get reliable information and support. You will find different kinds of resources on this page - government programs, support groups, evaluators, educational consultants, tutors, advocates, attorneys, and others who help parents get help for their children.

Download the Oklahoma Yellow Pages Flyer
Back to Wrightslaw Schedule Page