Court Upholds Award of Compensatory Education in Draper v. Atlanta:
"Poor Man's Burlington Remedy"
by Steven Wyner, Esq. & Marcy J. K. Tiffany, Esq.
On March 6, 2008, the Court of Appeals unanimously upheld the decision of the District Court in favor of our client in Jarron Draper v. Atlanta Independent School System (11th Cir. 2008).

In 2007, the District Court had ordered the Atlanta Independent School System to pay Jarron's tuition at a private special education school for four years, or until he graduated with a regular high school diploma, as prospective compensatory education for their persistent failure to educate him.

The Atlanta Independent School System and Jarron appealed to the U. S. Court of Appeals for the Eleventh Circuit to resolve different issues.
Prospective Compensatory Education in a Non-Public School
The U.S. Court of Appeals for the Eleventh Circuit approved the District Court's award of compensatory education requiring the School System to fund prospective educational services provided by a private school. The Court specifically rejected the notion that the student had to prove that the public school system was incapable of providing the compensatory education.
The Court relied on the Supreme Court decisions in Sch. Comm. of Burlington v. Dep't of Educ., 471 U.S. 359, 105 S.Ct. 1996 (1985) and Florence County Sch. Dist. Four v. Carter ex rel. Carter, 510 U.S. 7, 16, 114 S.Ct. 361, 366 (1993), which held that school districts are required to reimburse parents for the costs of private placements in nonpublic schools when the public school failed to provide an appropriate education.
IDEA Does Not Provide Wealthier Parents with Greater Benefits Than Poorer Parents
Relying on these decisions, the Court reasoned that the District Court had the authority to require a public school to pay the cost of prospective compensatory education that would be provided by a private school.

The Court held that:

"The argument of the School System would provide those wealthier parents greater benefits under the Act than poorer parents. We do not read the Act as requiring compensatory awards of prospective education to be inferior to awards of reimbursement. The Act does not relegate families who lack the resources to place their children unilaterally in private schools to shouldering the burden of proving that the public school cannot adequately educate their child before those parents can obtain a placement in a private school. The Act instead empowers the district court to use broad discretion to fashion appropriate relief."

"Poor Man's Burlington Remedy" for Families That Cannot Afford Private School Tuition
The 11th Circuit fashioned a "poor man's Burlington remedy" for families that cannot afford to unilaterally remove their child from a public school and pay the cost of educating a child in a private school after the public school failed to provide a FAPE, while also incurring the expense of a due process hearing and subsequent litigation before they can recover the cost of tuition for the private placement.
Significance of Decision in Draper
Negotiating for Quality Compensatory Education Services
This decision should help special needs families and their counsel in negotiating settlements that provide quality educational remediation when their child has been denied a free appropriate public education (FAPE).

When the school system fails to provide FAPE, the family can and should ask for compensatory education from a non public agency or school.
Public schools often offer to provide compensatory education in the form of supplemental educational services provided by their staff. Since the public school failed to provide FAPE previously, compensatory educational services provided in the future (prospectively) by school district staff is generally an ineffective remedy. The same teachers who previously failed to educate the child would be responsible for remediating their past failures.
Compensatory Education Requires More
School officials are fond of interpreting Board of Ed. of Hendrick Hudson Central School Dist. v. Rowley, 458 U.S. (1982) as requiring that they provide the educational equivalent of a Chevrolet and not a Cadillac.
While the Supreme Court decision in Rowley requires school districts to provide special needs students with a "basic floor of opportunity" that provides "some educational benefit," the 11th Circuit held that compensatory awards must do more, and "should place children in the position that they would have been in but for the violation of the Act." Jarron Draper v. Atlanta Independent School System (11th Cir. 2008)
Simple Themes: Teaching a Child to Read

Simple themes win cases. In Jarron's case, the themes included the following: the school system failed to appropriately evaluate him, misdiagnosed him as mentally retarded when he had dyslexia, and failed to teach him to read.
If schools don't teach children the basic skills of reading, writing and math, these children will not have an opportunity to become productive, self sufficient members of society, as envisioned by the IDEA.
When you read the decisions from the U. S. District Court and the U. S. Court of Appeals for the Eleventh Circuit, you see this theme repeated over and over - that Jarron's reading skills were at the 3rd grade level, year after year, until he finally left school.
Resources: Draper v. Atlanta Independent School System
"A Lesser Spirit Would Have Been Crushed Long Ago" is the "inside story" of Jarron Draper's case. When the Judge issued a favorable decision in 2007, Jarron was 20 years old, stocking shelves at Target and working as a security guard. He couldn't read, earn a high school diploma, or fulfill his dream of attending college.

In A Lesser Spirit, you'll learn about the battles his family fought, how school employees viewed their responsibilities to Jarron, and who stepped up to the plate to represent him in the due process hearing. You'll learn about some legal issues - burden of proof, statute of limitations, and remedies for the failure to provide a child with a free appropriate education. You'll meet the dedicated and talented attorneys who also stepped up to the plate to help Jarron and his family when their case went to federal court.

Legal

Complaint in Jarron Draper v. Atlanta Public Schools (03/01/07)

Jarron Draper v. Atlanta Independent School District (N.D. GA 2007) - The U. S. District Court finds, "Based upon a preponderance of the evidence, the Court concludes that APS failed to provide J.D. with a FAPE for the 2002-03,2003-04, and 2004-05 school years. APS failed to timely assess J.D. in the 2002-03 school year making it impossible for APS to design a proper IEP to meet J.D.'s unique needs." The Court ordered the school system to pay for four years of compensatory education at a private special education school.(03/20/07)

Jarron Draper v. Atlanta Independent School System (11th Cir. 2008) - The U. S. Court of Appeals for the Eleventh Circuit unanimously upheld the decision of the District Court and ordered Atlanta Public Schools to pay Jarron's tuition for four years at a private special education school as compensatory education for their persistent failure or refusal to educate him. (03/06/08)

News

Atlanta school tuition case is 'tip of iceberg' - Dyslexic student awarded $38K toward education after being placed in special education classes in Atlanta Public Schools - Jones Day attorney David M. Monde, who represented Jarron Draper as co-counsel with Wyner & Tiffany, suggested that Jarron's case is "the tip of the iceberg … given this kid's needs are not particularly unique. There are an awful lot of other Jarrons out there in the system who just don't get the help they need." (Daily Report, 04/03/07)
Jones Day Obtains Pro Bono Eleventh Circuit Win for Special Education Student - Jones Day represented Jarron Draper, against the Atlanta Public Schools (APS) in an appeal of last year's order from U.S. District Court Judge Shoob that APS pay up to $156,000 in future private school tuition, plus transportation costs, because of APS' multiple violations of federal law. The Firm worked with California-based Wyner & Tiffany, a nationally-recognized firm in the area of special education law. (Jones Day, 03/08)

Family Says School Misdiagnosed Boy As "Retarded" from www.wsbtv.com (includes link to video)

Atlanta Schools Told to Pay up to $136,600 For Private Tuition: Student's Dyslexia was Misdiagnosed by Kristina Torrcis - A federal judge has ordered Atlanta Public Schools to pay for a former student misdiagnosed as mentally disabled to go to private school to get his high school diploma.The student, Jarron Draper, now 20, has been out of school since June, stocking shelves at Target and working full time as a security guard while he and his family fought for an education that he hopes will get him into college. (Atlanta Journal-Constitution, 03/23/07)

Dyslexia
Frequently Asked Questions about Dyslexia
Reading at Wrightslaw - Includes information about learning to read, teaching children to read and write, free publications, service providers who use structured, multisensory, alphabetic techniques. and where to receive training in Multisensory Structured Language (MSL) approaches.

Reading, Compensatory Education, Preparing for a Due Process Hearing

No Child Left Behind for Attorneys and Advocates: Reading Instruction, Research & Assessments

Compensatory Education: An Appropriate Remedy for School's Failure to Provide a Free Appropriate Public Education (FAPE)
Factors to Consider When Selecting an Evaluator by Rosemay Palmer, Esq.

Preparation of the Psycho-educational Report by Margaret Kay, Ed.D.
Caselaw about Reading and FAPE
About the Authors

Steven Wyner and Marcy Tiffany were lead counsel for Jarron Draper. They wish to acknowledge the significant contributions of David Monde, Esq. of Jones Day, their co-counsel in the Draper case.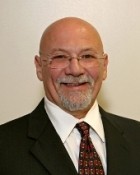 Steven Wyner of Wyner Law Group, PC. In 1988, Steve began advocating for the special education needs of his oldest son, involving him in extensive legal research and analysis of the Individuals with Disabilities Education Act ("IDEA"), the California Education Code, and federal and state law regulations promulgated under such laws. In 1993 he opened his own law office, focusing on special education law.

Mr. Wyner graduated with honors from King Hall Law School at the University of California, Davis in 1977, after which he clerked on the federal district court. He received an LL.M. from New York University in 1981. Steve has practiced law at various law firms and as a sole practitioner.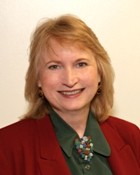 Marcy J.K. Tiffany, formerly a partner in the law firm of Wyner & Tiffany, is currently practicing as Tiffany Law Group, P.C. Ms. Tiffany graduated with honors from UCLA Law School in 1977, after which she clerked for both a federal district court and a federal appeals court judge. She subsequently practiced law with private firms, in various government positions, and as corporate general counsel.

In 1999, she left private practice, in part to focus on her own special needs child who was struggling in middle school. Concerned about the lack of services for special needs students in her community, she formed a support group for parents and ultimately began representing parents of special needs students.