My Daughter's IQ Dropped 21 Points in 2 Years,
What Should I Do?

I have a question about a problem described in your book, From Emotions to Advocacy - The Special Ed Survival Guide.

In the chapter about "Crisis! Emergency! Help!", you say one situation that triggers a parent to contact an attorney is that the school says they realized that "the child's true problem is that the child is not learning disabled but is instead mentally retarded, so the child's placement and program needs to be changed or eliminated altogether."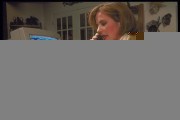 This is what happened to us.

My daughter's IQ dropped 21 points in 2 years. The school claims this is "not unusual" and that at age 8, she has reached her "highest expected level of performance."
Is this true?
I am sorry I missed your recent Boot Camp. Your books are like having a special ed attorney at my fingertips.

From Emotions to Advocacy helped me organize her file and establish my paper trail. The Wrightslaw: Special Ed Law book was very helpful when the school district brought me to due process - we settled in mediation.
Answer
IQ scores will often vary some from evaluation to evaluation. In most cases, IQ scores don't change dramatically unless there has been an unusual event (injury, trauma, etc.) When we see falling IQ test scores, we ask if this is due to the "Matthew Effect."
The "Matthew Effect" is a term coined by Keith Stanovich, a psychologist who has done extensive research on reading and language disabilities. The "Matthew Effect" refers to the idea that in reading (as in other areas of life), the rich get richer and the poor get poorer.
Children who are good readers learn more. Children who are not proficient readers learn less. Since IQ test scores are affected by what children learn, we see a drop in IQ scores for children who have reading deficits that are not remediated.
If you go to our site and type "Matthew Effect" in the search engine box, you will find several articles and references to this problem, including:
Why are My Child's IQ Scores Falling?
Sadly, we see this problem often which is why we described it in the "Emergency! Crisis! Help!" chapter of the FETA book.
I don't know if this is what is happening with your daughter.
What should you do now?
Get a comprehensive psychoeducational evaluation of your child by a good evaluator (child psychologist, educational diagnostician) in the private sector. Provide this person with copies of the earlier evaluations on your child so evaluator can compare test results. The evaluator should be able to make specific recommendations about the special ed services your child needs.
We discuss evaluations and evaluators in several chapters of From Emotions to Advocacy, including Creating Your Master Plan (Chapter 2), Emergency, Crisis, Help! (Chapter 7) and Evaluations and Your Child's Disability (Chapter 8)
Parents must learn about test scores and the bell curve. If you do not understand your child's test scores, you are at the mercy of school personnel who (1) have low expectations for kids with disabilities, (2) act as gatekeepers to limit access to special ed, or (3) don't know any better.
I'm glad to hear you have our books and are using them to get services for your child. Congratulations! We really enjoy hearing about ways that the book is helping.
I am sorry you missed the Boot Camp.

Boot Camp participants learn about test scores, the bell curve, and how to graph test scores - sounds like it's time for you to tackle these subjects. (Now turn to Chapters 10 and 11 in the FETA book!)