How to Solve Problems and Protect Parent-School Relationships
by Pam Wright & Pete Wright
Print this page

"Our seven-year old child has autism. After his aide told us that he has not received all the speech language and OT services called for in his IEP, we wrote letters demanding that the school make up the missing sessions."

"Now the teacher and special ed supervisor are angry with the aide. They told her that she cannot tell us anything that goes on at school. Doesn't the aide have a right to communicate with us? Is there any law we can refer to?"
Pete & Pam Answer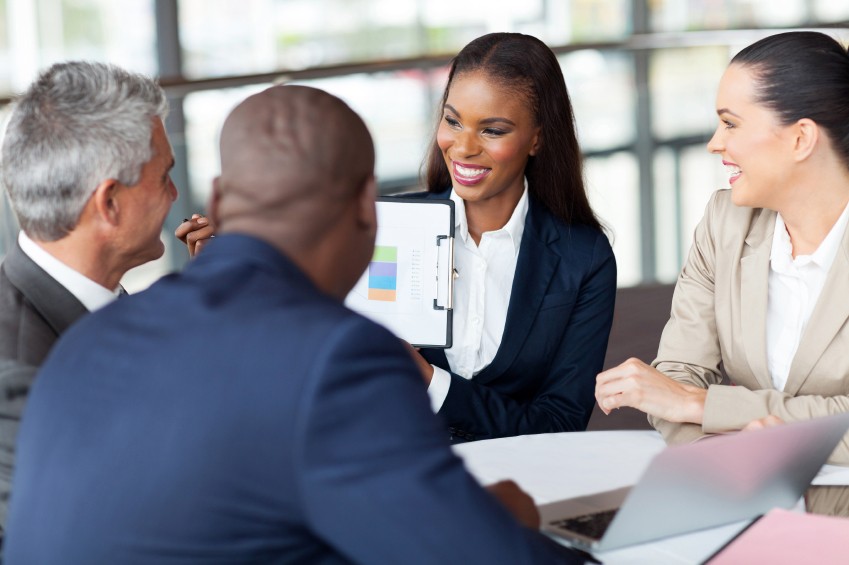 Pete: The issue is not whether or not the aide has a right to communicate with you. The aide is at the bottom of the hierarchy in terms of power. Is it fair to put her in the position of taking sides with you against her employer? Don't be surprised if she is transferred or fired.

The school is reacting to perceived threats from you by pulling their wagons in a circle. They are preparing to defend themselves. This behavior is not unique to schools - it happens in any organization when there is a perceived threat from the outside.
As a parent, your goal is to make the school want to help your child and your family. You will not succeed by writing demand letters or waving law at school personnel.

Pam: How do you react when another person - someone you do not know well - makes demands of you? Does this make you rethink your position? If you are like most people, you will defend yourself.
Restructure Your Relationship with the School

Pete: Your child is seven years old. You will be negotiating with the school on his behalf for many years. Your relationship with the school is polarized. You need to work on restructuring your relationship with school personnel.
Pam: In our training programs, we tell parents, "Unless you are prepared to remove your child from public school forever, you need to view your relationship with the school as a marriage without the possibility of divorce."

You need to focus on solving problems while protecting the relationship.
Learn Effective Advocacy Skills

Pete: I am not recommending that you stop advocating for your child. I am recommending that you learn effective advocacy skills and techniques.

You need to learn to use tactics and strategies - letter-writing, persuasion, and negotiation.

Pam: Begin by reading these articles.

In Understanding the Playing Field, advocate Pat Howey discusses trust, expectations, power struggles between parents and schools and how to avoid them, the parental role, and the need to understand different perspectives.

When Parents & Schools Disagree - Educational consultant Ruth Heitin describes common areas of disagreement between parents and schools and offers suggestions about how to handle these disagreements.

In How to Disagree with the School Without Starting WW III, I answer questions about how to disagree with the IEP team without starting World War III. Learn about the Rules of Adverse Assumptions, how to use tape recording and thank you letters to clarify issues, and how to deal with an IEP team bully.

Use Information, Protect Your Source

In most cases, parents should treat information from an aide, related services provider or teacher as confidential. Use it but do not not attribute it to that person.
If you have questions about services not provided, write a short letter to request information about the number of sessions provided, dates, minutes. You can also ask to see notes of the sessions. If you find that your child did not receive services that were agreed upon in the IEP, write another letter to the effect that services that were not provided, and request information about when these services will be made-up. (see "Using Strategies in Your Letters to the School" below)
If you use this approach, the aide (or other school employee) will not be blamed and can continue to provide you with invaluable "background" information.

Use Strategies in Your Letters to the School

Pete: Read the Letter to the Stranger - this article may change the way you view the process and your role forever.

Pam: I can imagine how you felt when you learned that your child hadn't received the services in his IEP. But before you write more letters, please read The Art of Writing Letters about how to write letters to the school. Learn about the Blame Approach and the Storytelling Approach, the sympathy factor, first impressions, pitfalls, and the powerful decision-making Stranger.
When you have concerns about your child's program, it is important that you document these concerns in writing. 12 Rules for Writing Great Letters includes rules for writing letters and editing tips.

Learn to Negotiate & Persuade

Pam: As a parent, it's important to understand that you are negotiating with the school for special education services. In Learning to Negotiate is Part of the Advocacy Process, advocate Brice Palmer describes the negotiation process in special education, explains the rules, and offers excellent advice about tactics and techniques.
Consider attending a Wrightslaw special education advocacy training program - these programs are held around the country.
Pete: I also recommend that you read two books (assuming you have already read our book, From Emotions to Advocacy!)

Getting to Yes: Negotiating Agreement without Giving In by Roger Fisher and William Ury will teach you how to negotiate "win-win" solutions to disputes without damaging your relationship with the school.

How to Argue and Win Every Time by Gerry Spence will teach you how to persuade others to see things as you do, understand your perspective, and WANT to help. How to Argue includes great stories about how people dealt with situations similar to yours. Read the story in Chapter 8 about the mother who wanted her county to fix a dangerous road. After you read this story, you will understand what you need to do.
You can get these books from most libraries and bookstores. You can also order them from The Advocacy Bookstore (our online bookstore).
About the Authors

Peter Wright, Esq., and Pamela Darr Wright are the authors of Wrightslaw: Special Education Law, Wrightslaw: From Emotions to Advocacy, and Wrightslaw: No Child Left Behind.

The Wrights built Wrightslaw.com, Fetaweb.com, and the Yellowpagesforkids.com and publish The Special Ed Advocate, the free online newsletter about special education law and advocacy.
Wrightslaw Special Education Law and Advocacy Training Programs are held around the country. To see if a Wrightslaw program is scheduled in your community, look at the schedule on the Wrightslaw Speakers Bureau.