Get the Word Out Advocacy Campaign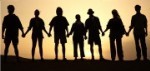 "Your website is an oasis of knowledge about special ed law. Every time I click on, I learn something new, some new twist to ed law. Thanks for the hard work you put into this site." - Edward
Seven million children with disabilities are receiving special education services this year. These children and their families need advocacy information and support.

Our goal with Wrightslaw.com, Fetaweb.com, Wrightslaw books, and The Special Ed Advocate newsletter is to empower parents, teachers, special ed services providers, and family members by providing them with accurate information. The information on our websites and in the Special Ed Advocate newsletter is free.

If you are like many parents, you feel helpless and powerless. We invite you to participate in the Get the Word Out Advocacy Campaign. The Advocacy Campaign has two purposes:

(1) to educate more people about education law and special ed advocacy, and
(2) to be a reality check and an antidote to negative feelings.
How to Get the Word Out

Assume you print 100 informational flyers and leave these flyers in your pediatrician's office. Your flyers are picked up by 100 parents who live in your community.

Next month, these 100 parents distribute 100 flyers. Some parents mail flyers to friends and family members who live in other states. (Another way to get the word out!) Tell people you send flyers to that you want them to pass flyers on to others.
If your 100 parents distribute flyers to 100 people, 10,000 people will receive information about special education advocacy and free newsletters - because of you!

Where can you distribute flyers? Here is a list of places to start:
pediatrician's office

public library

health department

child guidance clinics & mental health centers

offices of health care professionals (occupational therapist, speech therapist, physical therapist, psychologist)

bookstores

kindergarten & preschools

day care centers

mail to other parents, school personnel

use as handouts at PTA meetings
Tip: You can mail 4 flyers in 1 business envelope for 1 stamp.

Flyers

We designed several one-page flyers:

Wrightslaw flyer

When we built the Yellow Pages for Kids with Disabilities, we designed Yellow Pages flyers for each state. We hope you will print and distribute Yellow Pages flyers too.

Tip: If you print on both sides, you have two flyers on one sheet of paper. You can also download flyers from other groups, like LD Online.
We need your help. Seven million children with disabilities need your help.

Please help us get the word out about special education advocacy. Join the Advocacy Campaign!

Thanks!

Pam & Pete Wright