Preparing for IEP Team Meetings
Pat Howey, Advocate from Indiana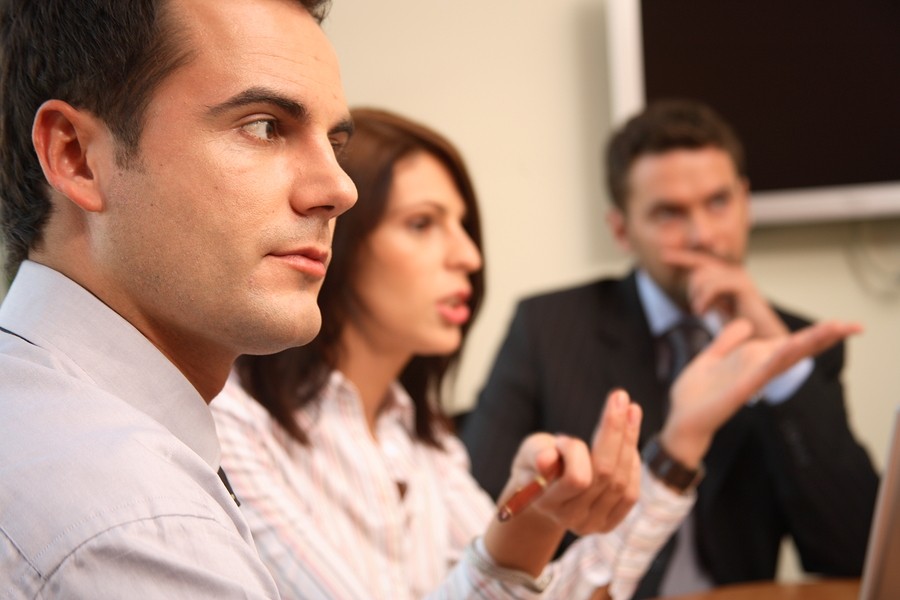 Question: How do I prepare for an Individualized Education Program (IEP) meeting?
Answer: There is a simple way to prepare for IEP Team Meetings.
I call it the "Three Ps of Preparation." Plan, Produce, and Provide.
Planning
Planning is important as you prepare for IEP meetings. The first step is to review and organize your child's file.
Organize the file in chronological order. It is easier to find items if you put the oldest papers on the top and the newest ones on the bottom. (See, Wrightslaw: From Emotions to Advocacy, 2nd Edition, Chapter 9, pp. 67-68.)
After you have organized the file, create a list of documents. (See, Wrightslaw: From Emotions to Advocacy, 2nd Edition, Chapter 9, pp. 70-72.)
Creating this list is the second most important thing you will do. It lets you be more efficient. You will be able to quickly and easily find and point out critical things to the Team. You will have a more complete school history than anyone else on the Team. It is logical for a parent to step into the role of special education project manager for your child.
You will become better at negotiating for services because you will always have at hand the information you need. You will be able to use the document list to convince other Team members that this child needs different services.
Produce
Produce a Parent Report – in writing!
A Parent Report gives the Team the most reliable and recent functional information about your child. A Parent Report tells how your child functions during the entire twenty-four hour day. Without this information, the Team knows your child only during the small snapshot of time that is the school day.
Read more about Parent Reports.
https://www.wrightslaw.com/howey/iep.mtg.prepare.htm
https://www.wrightslaw.com/howey/iep.mtgs.info.concern.htm
This Report may also be called a Parent Agenda. (See, Wrightslaw: From Emotions to Advocacy, 2nd Edition, pp. 266-268.
The Individuals with Disabilities Education Act requires Team members to report the child's functional performance in the Present Levels of Academic Achievement and Functional Performance.
You will find the requirements for using present levels of functional performance to develop functional goals on pages 99 and 245 of Wrightslaw: Special Education Law, 2nd Edition.
You will find what you need to know about functional performance and functional goals in this article, https://www.wrightslaw.com/howey/iep.functional.perf.htm.
Your Parent Report gives the Team the information it needs to write the functional part of the Present Levels of Academic Achievement and Functional Performance.
The Present Levels section is the most important part of the Individualized Education Program (IEP). It is the foundation for everything else. Without your input, the Present Levels section is not complete. (See, https://www.wrightslaw.com/howey/iep.present.levels.htm.)
Tip: In your Report, avoid words that attack others or show anger. That makes you lose credibility with the other Team members. Once lost, trust takes a long time to rebuild. Stay away from words like, best, most appropriate, always, never, and all. Make sure the requests you make in your Parent Report are reasonable.
Provide
Provide your Parent Report twice.
A week before the meeting, provide a copy to everyone you think will attend the meeting (or everyone on the list you should have received from the school). Take extra copies to the meeting in case someone forgets their copy or someone comes that you weren't expecting. Having enough copies for everyone is a way to keep the meeting moving along quickly and efficiently.
Once you begin using the "Three Ps of Preparation," you may find that your IEP Team Meetings are no longer multi-day marathons.
The Parent Report -
lets you expect what questions and objections might come up during the meeting
allows you to speak to other team members with confidence as an equal
You will be better able to keep your emotions under control. You may even gain new respect from the other Team members because you have learned to be efficient and prepared.
More Tips
10 Tips for a Successful School Year
10 Tips for Schools on Avoiding Confrontation with Parents
10 Tips for Parents: How to Listen to Your Inner Voice
10 Tips: How to Use IDEA 2004 to Improve Your Child's Special Education
14 Tips for Reviewing Your Child's Educational Record
IEP Tips: What to Do at an IEP Meeting
Meet Pat Howey

Pat Howey has a B.A. in Paralegal Studies from Saint Mary-of-the-Woods College where she graduated with honors. She is an active member of the Council of Parent Attorneys and Advocates (COPAA) and other organizations. In 2004, the Learning Disabilities Association of Indiana honored Pat with its Outstanding Service Award for her commitment and compassion towards students with disabilities.

Pat Howey writes articles and answers questions in Ask the Advocate.

As a member of the Wrightslaw Speakers Bureau, Pat Howey provides training for parents, educators, and others who want to ensure that children receive quality special education services. Learn more about Pat.

Wrightslaw programs are designed to meet the needs of parents, educators, health care providers, advocates, and attorneys who represent children with disabilities.

"Changing the World -- One Child at at Time."
Contact Information
Pat Howey
Special Education Consulting
POB 117
West Point, Indiana 47992-0117
Website: patriciahowey.com
Email: specialedconsulting@gmail.com
Created: 02/04/14
Revised: 07/16/19