Ask the Advocate
How to Help Parents Move Beyond their Emotions - to Advocacy
By Patricia Howey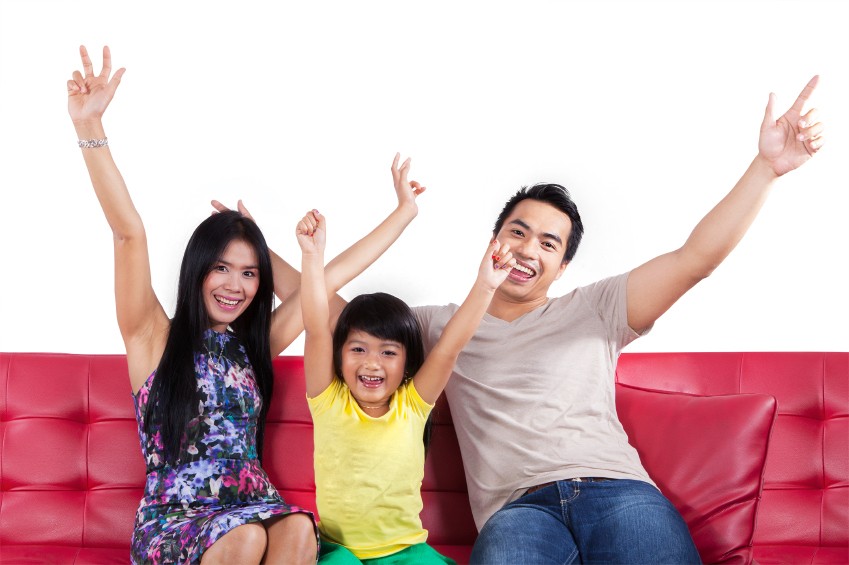 I am working with a family that does not know how to advocate for their child. They are full of anger and focus only on what has happened in the past. At the IEP meeting I saw the school trying to help and cooperating with the parents.
How can I help the parents get past the past?
Pat Responds
First of all, is it possible that the school was on its best behavior because you were there? This happens more often than you would think.
The first thing you can do to help is to buy these parents, Wrightslaw: From Emotions to Advocacy. Before you give them the book, open it to page 34 and read the following paragraph:
If you are like many parents, when you learn that your child has a disability, you turn to school personnel and medical specialists for help. If your school district does not provide your child with appropriate services, you get frustrated and angry. If you believe your child was damaged, you are likely to feel rage and betrayal. Once broken, trust is hard to mend.
Remember this paragraph as you work with these parents. For whatever reason, they no longer trust the school. You must help them learn to advocate and to rebuild that trust.
Once you have memorized this paragraph, give the parents the book. As you give it to them, open the book to page 33 and read the following paragraph:
As a parent, emotions may be your Achilles Heel. To be an effective advocate, you must control your emotions and use them as a source of energy.
Let the parents know you understand their anger and frustration.
Tell them you would like to help them take the energy they are wasting on anger and use it to advocate effectively for their child.
Walk through the book with them. They do not have to read it from cover to cover. Have them scan the Table of Contents and choose what chapters they want to read first. It is important for them to have some control over their advocacy efforts.
Make sure they – and you - fully understand Chapters 10 and 11 on Tests and Measurements. Until they understand test results they will never be able to tell whether their child is making academic progress.
If they want to learn more, tell them about the Tests and Measurements multimedia training available on Wrightslaw, Understanding Your Child's Test Scores.
Introduce them to the Wrightslaw website. Have them subscribe to the newsletter, the Special Ed Advocate.
Encourage them to attend a Wrightslaw seminar. Get them to connect with other parents who are successful advocates. Networking can help recharge their batteries – and yours!
It is important for you to understand that parents rarely start out angry. Often, they become angry because of the way school folks treat them. The school does not respect the parents' knowledge and experience. They feel left out of the process.
Most attorneys know that many people file lawsuits not because of harm suffered, but because someone treated them badly. It is possible to do some very nasty things to people and they will not sue you. But, you must treat them right. Doctors and hospitals do it every day. Some are sued. Most are not, because they treat people with respect and compassion. Knowing this fact makes me suspect that in the past, these parents have been treated very badly and they are very angry because of that. That is why they are so emotional.
Part of your responsibility as an advocate is to help parents move beyond the emotions that prevent them from being effective advocates for their child. If you are unable to do this by using all of the measures available to you, then it may be time to refer these parents to another advocate or attorney.
It is critical for you to remember that until you are able to move these parents "From Emotions to Advocacy," neither your advocacy efforts nor theirs are likely to be successful.
---
Meet Pat Howey

Pat Howey has a B.A. in Paralegal Studies from Saint Mary-of-the-Woods College where she graduated with honors.

Pat is an active member of the Council of Parent Attorneys and Advocates (COPAA) and other organizations. The Learning Disabilities Association of Indiana honored Pat with its Outstanding Service Award for her commitment and compassion towards students with disabilities.

As a member of the Wrightslaw Speakers Bureau, Pat provides training for parents, educators, and others who want to ensure that children receive quality special education services. Wrightslaw special education law and advocacy programs are designed to meet the needs of parents, educators, health care providers, advocates, and attorneys who represent children with disabilities.

"Changing the World -- One Child at at Time."
Contact Information
Pat Howey
Special Education Consulting
POB 117
West Point, Indiana 47992-0117
Website: patriciahowey.com
Email: specialedconsulting@gmail.com

To Top


Created: 01/20/2012
Revised: 11/16/2016