Wrightslaw Special Education Law & Advocacy Boot Camp
with Peter Wright, Esq. and Pamela Darr Wright
Clarksville, (Columbia Area) MD, November 14-15, 2008

This two-day Special Education Law & Advocacy Boot Camp, a Wrightslaw training program with Pete Wright and Pam Wright, is being sponsored by the Howard County Autism Society.

The program will be held at: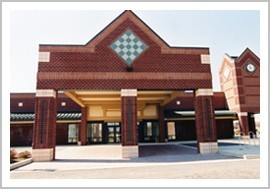 Ten Oaks Ballroom
5000 Signal Bell Lane
Clarksville, MD 21209
Program Description
Participants will learn about changes in IDEA 2004 including:
New requirements for initial evaluations, reevaluations & parental consent
New requirements for IEPs, IEP goals, IEP teams, IEP meetings
New eligibility issues for students with specific learning disabilities
New procedural requirements and timelines, including the "Due Process Complaint Notice" and "Resolution (IEP) Session."
Participants will learn about requirements in No Child Left Behind including:
Reading and research based instruction
Highly qualified teachers
Parental rights and options
High stakes testing
Participants will also learn how to:
Use tests and measurements to measure progress
Write SMART IEPs
Use tactics and strategies for effective advocacy
Day 1: Special Education Laws
8:00-9:00
Registration and Continental Breakfast
9:00-10:30

Introductions, Agenda, Pre-test
Overview: Individuals with Disabilities Education Act (IDEA-97) and the Reauthorized IDEA of 2004

10:30-10:45
Break
10:45-12:00

IDEA (con't)

Section 1400: Findings & Purposes
Section 1401: Definitions
Section 1412: "Catchall Statute" – Least Restrictive Environment
(LRE), ESY, Notice, Statewide Assessments

Review

12:00-1:00
Lunch
1:00-2:30

Measuring Progress: Tests & Measurements & the Bell Curve Demo: How to Chart Test Scores
Section 1414: Evaluations, Consent
Individualized Educational Programs (IEPs)

2:30-2:45
Break
2:45-4:00

Section 1415: Procedural Safeguards - Prior Written Notice, Procedural Safeguards Notice, Mediation, Due Process Hearings, Appeal, Discipline
Section 504: Discrimination, Retaliation, Damages
Review and Homework Assignment

4:00-4:30
Questions and Answers
Day 2: SMART IEPs, NCLB, Advocacy Strategies
8:30-10:30

Review: Law, Tests & Measurements, Bell Curve
No Child Left Behind: Reading, Research Based Instruction
Highly Qualified Teachers
Paraprofessionals
Parent "Right to Know"

SMART IEPS

10:30-10:45
Break
10:45-12:00
SMART IEPs (cont'd)
12:00-1:00
Lunch
1:00-2:30
Advocacy Strategies, Crisis Management

Emotions, Conflict
Obstacles to Successful Advocacy
School Culture
Rule of Adverse Assumptions

2:30-2:45
Break
2:45-4:00

Advocacy Strategies (con't)

Hazards of Litigation & Outcome Prediction
Comprehensive Evaluations
Negotiating; Paper Trails & Letters
School Meetings: Preparation & Survival Strategies

4:00-4:30
Questions and Answers

Registration
| | |
| --- | --- |
| Registration | Fees |
| Individual | $145 |
| Family* | $175 |
| Professionals | $165 |
*Two participants, one set of books.

Click here to register online.

Print the downloadable registration form.

Your registration includes continental breakfast, boxed lunch, break refreshments, and two course books Wrightslaw: Special Education Law, 2nd Edition and Wrightslaw: From Emotions to Advocacy, 2nd Edition ($50.00 combined retail value).


Questions? For more information call 410-290-3466.
Credits: 1.2 CEU's (continuing education units) have been approved for this conference and will be available for an additional fee of $18.00. Payment can be made at the event.


Wrightslaw programs often fill up early - don't miss out! Register today!

Logistics, Directions, Accommodations
Directions
Ten Oaks Ballroom, 5000 Signal Bell Lane, Clarksville, MD 21209.
Click here for directions from MapQuest.
Parking
Parking is free and available onsite.
Airports
BWI (Baltimore/Washington International Airport)

Dulles International Airport

Accommodations

For a complete list of local hotels click here.
We built the Maryland Yellow Pages for Kids with Disabilities so people can get reliable information and support.

The State Yellow Pages has many useful resources - evaluators, educational consultants, academic tutors, support groups, grassroots organizations, advocates, attorneys and others who help parents get services for their children.

If you provide a service, sign up to be listed on the Yellow Pages for Kids with Disabilities - this is a free service from Wrightslaw.