Wrightslaw Special Education Law & Advocacy Boot Camp
with Peter Wright, Esq. and Pamela Darr Wright

Lincoln, Nebraska,
July 29-30, 2011
Friday and Saturday

This two-day Special Education Law & Advocacy Boot Camp, a Wrightslaw training program with Pete Wright and Pam Wright, is being sponsored by the Down Syndrome Association for Families of Nebraska.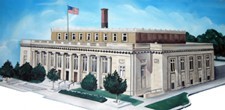 The program will be held at:
Scottish Rite Temple
332 Centennial Mall
Lincoln, NE 68508


Program Description
Participants will learn about changes in IDEA 2004 including:
New requirements for initial evaluations, reevaluations & parental consent
New requirements for IEPs, IEP goals, IEP teams, IEP meetings
New eligibility issues for students with specific learning disabilities
New procedural requirements and timelines, including the "Due Process Complaint Notice" and "Resolution (IEP) Session."
Participants will learn about requirements in No Child Left Behind including:
Reading and research based instruction
Highly qualified teachers
Parental rights and options
High stakes testing
Participants will also learn how to:
Use tests and measurements to measure progress
Write SMART IEPs
Use tactics and strategies for effective advocacy
Day 1: Special Education Laws
8:00-9:00
Registration and Refreshments
9:00-10:30

Introductions, Agenda, Pre-test
Overview: Individuals with Disabilities Education Act (IDEA-97) and the Reauthorized IDEA of 2004

10:30-10:45
Break
10:45-12:00

IDEA (con't)

Section 1400: Findings & Purposes
Section 1401: Definitions
Section 1412: "Catchall Statute" – Least Restrictive Environment
(LRE), ESY, Notice, Statewide Assessments

Review

12:00-1:00
Lunch
1:00-2:30

Measuring Progress: Tests & Measurements & the Bell Curve Demo: How to Chart Test Scores
Section 1414: Evaluations, Consent
Individualized Educational Programs (IEPs)

2:30-2:45
Break
2:45-4:00

Section 1415: Procedural Safeguards - Prior Written Notice, Procedural Safeguards Notice, Mediation, Due Process Hearings, Appeal, Discipline
Section 504: Discrimination, Retaliation, Damages
Review and Homework Assignment

4:00-4:30
Questions and Answers
Day 2: SMART IEPs, NCLB, Advocacy Strategies
9:00-10:30

Review: Law, Tests & Measurements, Bell Curve
No Child Left Behind: Reading, Research Based Instruction
Highly Qualified Teachers
Paraprofessionals
Parent "Right to Know"

SMART IEPS

10:30-10:45
Break
10:45-12:00
SMART IEPs (cont'd)
12:00-1:00
Lunch
1:00-2:30
Advocacy Strategies, Crisis Management

Emotions, Conflict
Obstacles to Successful Advocacy
School Culture
Rule of Adverse Assumptions

2:30-2:45
Break
2:45-4:00

Advocacy Strategies (con't)

Hazards of Litigation & Outcome Prediction
Comprehensive Evaluations
Negotiating; Paper Trails & Letters
School Meetings: Preparation & Survival Strategies

4:00-4:30
Questions and Answers

Registration
Registration Fees
Early Bird
On or Before
June 30, 2011
Late
Registration
Individual
$90
$110
Couple - receive one set of books
$165
$185
Professional
$115
$135
Click here to register online.

Click here to download the conference brochure.
Your registration fee includes lunch, break refreshments, Wrightslaw: Special Education Law, 2nd Edition, Wrightslaw: From Emotions to Advocacy, Second Edition and Wrightslaw: All About IEPs ($63.00 combined retail value).

Credits: 1.2 CEU (continuing education units) and 11.0 CLE's (continuing legal education) credits have been approved for this conference.
Scholarships: Scholarships are available to Down Syndrome Association Families members only.

Refund Policy: In the event of an unforeseen circumstance such as death or illness, cancellations and refunds can be made up to 2 weeks prior to the enent. However, if you are unable to attend, please consider donating your reservation to someone who would not otherwise be able to attend.


Questions? Please contact Lori Tackett at 402-314-1731 or 402-421-1338 or by email.


Wrightslaw programs often fill up early - don't miss out! Register today!

Logistics, Directions, Accommodations
Directions
Click here for directions to the Scottish Rite Temple.
Parking
Parking is available free for the first 50 attendees. There are parking garages on all sides of the Temple that offer reasonable parking prices.
Airports
Lincoln Municipal Airport (LNK)
(Airport is approximately 10 minutes to venue)

Eppley Airfield (OMA)
(Airport is approximately 1 hour to venue)
Accommodations

Click here for accommodations near the conference venue.
We built the Nebraska Yellow Pages for Kids with Disabilities so people can get reliable information and support.

The State Yellow Pages has many useful resources - evaluators, educational consultants, academic tutors, support groups, grassroots organizations, advocates, attorneys and others who help parents get services for their children.

If you provide a service, sign up to be listed on the Yellow Pages for Kids with Disabilities - this is a free service from Wrightslaw.