Wrightslaw Special Education Law & Advocacy Boot Camp
with Peter Wright, Esq. and Pamela Darr Wright

Roanoke, West Virginia, April 20-21, 2011
(Midway between Charleston, WV and Morgantown, WV off Interstate 79)

This two-day Special Education Law & Advocacy Boot Camp, a Wrightslaw training program with Pete Wright and Pam Wright, is being sponsored by West Virginia Advocates, Inc.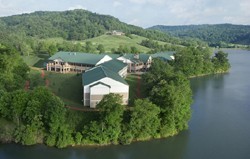 The program will be held at:
Stonewall Resort
940 Resort Drive
Roanoke, WV 26447


Program Description
Participants will learn about changes in IDEA 2004 including:
New requirements for initial evaluations, reevaluations & parental consent
New requirements for IEPs, IEP goals, IEP teams, IEP meetings
New eligibility issues for students with specific learning disabilities
New procedural requirements and timelines, including the "Due Process Complaint Notice" and "Resolution (IEP) Session."
Participants will learn about requirements in No Child Left Behind including:
Reading and research based instruction
Highly qualified teachers
Parental rights and options
High stakes testing
Participants will also learn how to:
Use tests and measurements to measure progress
Write SMART IEPs
Use tactics and strategies for effective advocacy
Day 1: Special Education Laws
8:00-9:00
Registration and Continental Breakfast
9:00-10:30

Introductions, Agenda, Pre-test
Overview: Individuals with Disabilities Education Act (IDEA-97) and the Reauthorized IDEA of 2004

10:30-10:45
Break
10:45-12:00

IDEA (con't)

Section 1400: Findings & Purposes
Section 1401: Definitions
Section 1412: "Catchall Statute" – Least Restrictive Environment
(LRE), ESY, Notice, Statewide Assessments

Review

12:00-1:00
Lunch
1:00-2:30

Measuring Progress: Tests & Measurements & the Bell Curve Demo: How to Chart Test Scores
Section 1414: Evaluations, Consent
Individualized Educational Programs (IEPs)

2:30-2:45
Break
2:45-4:00

Section 1415: Procedural Safeguards - Prior Written Notice, Procedural Safeguards Notice, Mediation, Due Process Hearings, Appeal, Discipline
Section 504: Discrimination, Retaliation, Damages
Review and Homework Assignment

4:00-4:30
Questions and Answers
Day 2: SMART IEPs, NCLB, Advocacy Strategies
9:00-10:30

Review: Law, Tests & Measurements, Bell Curve
No Child Left Behind: Reading, Research Based Instruction
Highly Qualified Teachers
Paraprofessionals
Parent "Right to Know"

SMART IEPS

10:30-10:45
Break
10:45-12:00
SMART IEPs (cont'd)
12:00-1:00
Lunch
1:00-2:30
Advocacy Strategies, Crisis Management

Emotions, Conflict
Obstacles to Successful Advocacy
School Culture
Rule of Adverse Assumptions

2:30-2:45
Break
2:45-4:00

Advocacy Strategies (con't)

Hazards of Litigation & Outcome Prediction
Comprehensive Evaluations
Negotiating; Paper Trails & Letters
School Meetings: Preparation & Survival Strategies

4:00-4:30
Questions and Answers

Registration
Fees

Regular Registration
by March 15, 2011

Late Registration
by April 8, 2011

Family Member

$165

$185

2 Members from the same household (1 set of books)

$305

$325

Professional (with credits)

$175

$195
Click here to register online.

Conference flyer.

Your registration includes continental breakfast and lunch, break refreshments, Wrightslaw: Special Education Law, 2nd Edition, Wrightslaw: From Emotions to Advocacy, Second Edition and Wrightslaw: All About IEPs ($63.00 combined retail value).

Credits: 1.2 CEUs for Educators; 12 CEUs for Social Workers; 14.40 MCLEs for Attorneys have been approved.
CEU's (continuing education units) are pending.
Scholarships: Stipend funds are available for school age children with developmental disabilities and parents/guardians of school age children with developmental disabilities. This funding is provided by a grant from the WV Developmental Disabilities Council. Applications to request these funds will become available after January 2011. For children and parents with other disabilities or mental illness, scholarship funds are pending at this time.

Accommodations: If you are a person with a disability and require an accommodation to fully participate in this conference, please let us know as soon as possible, but no later than April 1, 2011.

Photo/Media Disclaimer: Registrants agree to appear in photographs taken at the Wrightslaw conference and understand that representatives of the news media may be present. Registrants understand that photos taken during the conference may be used for news, publicity or general information purposes and may be seen by the general public.

Other Info: For the safety and comfort of those with chemical and environmental illnesses and sensitivities, please refrain from using any perfumed grooming products such as scented soaps, deodorants, perfumes, and/or colognes.

Questions? Please contact Brittany Given at WV Advocates by calling 1-800-950-5250 or email.


Wrightslaw programs often fill up early - don't miss out! Register today!

Logistics, Directions, Accommodations
Directions
Click here for directions to the Stone Wall Resort.
Parking
Parking is included for both overnight and day guests.
Airports
North Central WV Airport
(Airport is approximately 45 minutes to venue)

Morgantown Municipal Airport
(Airport is approximately 1.25 hrs to venue)

Yeager Airport
(Airport is approximately 1.5 hrs to venue)

Pittsburgh International Airport
(Airport is approximately 2 hrs to venue)
Accommodations

Stonewall Resort

Single Occupancy Rate $135 + tax per night
Double Occupancy Rate $84 per person + tax per night
Triple Occupancy Rate $70 per person + tax per night
Quadruple Occupancy Rate $58.50 per person + tax per night

Use group code 322417 or WV Advocates and book by March 1, 2011 to receive these special rates. For reservations call 1-888-278-8150.

Note: These rates are available for April 19, 20 and 21. This includes hotel room, dinner in Stillwaters Restaurant, parking, admission to the park, local telephone calls, Internet access, and use of resort equipment, including fitness equipment, indoor/outdoor pool, sauna, steam room, paddle boats, canoes, Kayaks, Mountain bikes, excursion boat, and basic fishing equipment.


We built the West Virginia Yellow Pages for Kids with Disabilities so people can get reliable information and support.

The State Yellow Pages has many useful resources - evaluators, educational consultants, academic tutors, support groups, grassroots organizations, advocates, attorneys and others who help parents get services for their children.

If you provide a service, sign up to be listed on the Yellow Pages for Kids with Disabilities - this is a free service from Wrightslaw.