In This Issue ...
Advocating for Your Child - Getting Started

Assertiveness & Effective Parent Advocacy

5 Mistakes Parents Make (and How to Learn From Them)


ISSN: 1538-320
March 3, 2020


April 2: Nashua, NH

April 19: Denver, CO

April 23: Park City, UT

2020 Full Schedule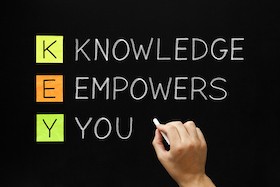 As March blew in, so did IEP season.

Are you determined to be a more effective advocate this year? Lost and looking for advocacy tips? We've got them!

When you know an IEP meeting will be scheduled, it's time to prepare! Wrightslaw is here to help.

Over the next several weeks, you will get a refresher course on about IEPs, IEP teams, and strategies you can use in IEP meetings.

In this issue of The Special Ed Advocate, you'll get an overview of advocacy skills and learn that advocacy is not a mysterious process. A parent advocate asks questions to help identify your interpersonal style. She will also challenge you to learn the joys and challenges of parent advocacy.

We know having free, accurate reliable information is the key to successful advocacy for children with disabilities.

We hope you will consider passing this newsletter on and encourage others to subscribe.