In This Issue ...
Circulation: 97,336
ISSN: 1538-320
November 11, 2014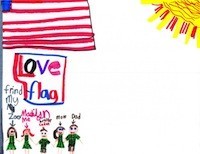 Saluting our veterans and military families during Military Family Month.
Our military children are awesome...but they have extra hurdles to clear, burdens to bear. We have a sacred responsibility to take care of them. - former U.S. Secretary of Defense, Robert Gates
In this issue of the Special Ed Advocate find information and resources to help military families locate programs, services, and supports when advocating for exceptional family members. Read the OSEP Guidance to ensure military children receive required special education and related services.
Please don't hesitate to forward this issue to friends, family members, or colleagues.

Wrightslaw Training, Des Moines, IA - November 18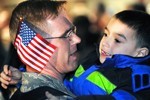 When Your Child is Entitled to a "Comparable IEP!"
Learn about PCS moves, DoDI's, MIC3 and the differences between the Dept of Defense Instructions and IDEA 2004. Pete Wright explains when your child is entitled to a "comparable IEP" in this video,

The Military Child with Special Needs.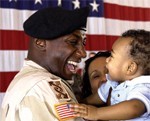 Want A Good Special Ed Program? Go Shopping!
Military families cannot pick when they move, or the installation. But they can pick the school system they move into. "Why not go shopping?" says LTC Elizabeth Schuchs-Gopaul.
Finding the Right Program for your child before you move.

Thank You Third Graders, Lyon Elementary School, Republic, MO!
Your "Thank You" letters for American soldiers arrived just in time for the holidays.
Watch for all your art work to be posted soon on the Wrightslaw Support Our Troops Art Page.

Military Discounts in the Wrightslaw Store
Welcome to Wrightslaw's Military Bookstore.
In the online Military Bookstore you can order Wrightslaw Books, Training on CD-ROM, and DVDs at discounted prices of 25% - 45% off. Shop today!