In This Issue ...
Circulation: 88,272
ISSN: 1538-320
March 13, 2012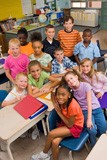 How can you use IDEA 2004 to advocate for an appropriate program for your child? Make sure you know your legal rights and responsibilities in the law.
IDEA places schools under increased pressure to use educational programs that work, programs that have a track record of success. IDEA 2004 created a higher standard for a free, appropriate public education.
Parents can also use NCLB to obtain a better IEP for their children.
In this issue of the Special Ed Advocate, you will learn how to ensure that IEP goals are specific, comprehensive, and measurable. Learn how to successfully negotiate for services that provide true educational benefit. Find out what pitfalls to avoid and how to resolve disputes.
Please don't hesitate to forward this issue to friends, family members, or colleagues.
Find Wrightslaw on Facebook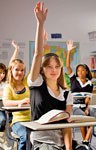 How Can I Get an Appropriate Program?
When my child entered special education, he was in the 2nd grade. His reading grade level was 1.3. He is now in the 5th grade. After 30 months of special education, his reading grade level is 2.3. Since he entered special education, he has fallen further behind.
The fact that he made so little progress is evidence that the reading method that is being used is not appropriate.
Read one parent's journey from emotions to advocacy as she learns to negotiate for the services her son needs. How Can I Get the School to Provide an Appropriate Program?

Publishers's Special!
FREE! Law E-Book when you order Law, FETA & AAIEPs Combo
Game Plan for an Appropriate Program? A SMART IEP
To get an appropriate program that includes the services your child needs you need to learn about:
test scores
SMART IEPs
how to use advocacy strategies
Read Chapter 12: SMART IEPs in Wrightslaw: From Emotions to Advocacy, 2nd edition by Pam & Pete Wright. You may also download a free copy of the chapter about SMART IEPs from Wrightslaw for your personal use.
| | | | |
| --- | --- | --- | --- |
| Print Book + PDF | Print Book | Kindle | e Pub |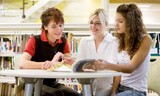 Help! I need good IEP goals and objectives!
The IEP focuses on your child's educational needs now, in the present. When you write goals, you think about what you need to do to accomplish the goals.
When you ask for a list of "good IEP goals," you are putting the cart before the horse! Find out why...
Learn about SMART IEPs that include SMART Goals and Objectives in A Game Plan: SMART IEPs.